2005-2006 Allan Adel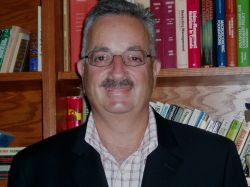 It was a year of exciting programming and strong advocacy in the legal community on behalf of the Jewish bar.
You will recall that the opening program, the Henry Steinberg Memorial Lecture, was given by Daniel Taub, legal counsel to the Israel Foreign Ministry. Mr. Taub enthralled those in attendance with his insight and anecdotes regarding the Middle East peace negotiations.
The Allan B. Gold Advocacy Lecture was the second program and the Hon. Lucien Bouchard was the lecturer.  His charm, wit and obvious affection of the Late Justice Gold were on display to the joy of all in attendance, of whom there were many.
The Human Rights Lecture was given by Sen. Romeo Dallaire.  It was a both a solemn and fascinating evening for our members as well as for the Chief Justices of the Court of Appeal, the Superior Court, and the Court of Quebec as well as the Minister of Justice of Canada, who were in attendance.
The closing program lecturer was Mr. Justice John Gomery.  The Society was most fortunate to have Justice Gomery at a time when he was in great demand as speaker.  Unfortunately, due to limited capacity at the Montefiore Club, many members and guests had to be turned away.
Apart from our wonderful programming, the Society was also active on other fronts.
The Society sponsored a resolution against anti-Semitism at the Barreau de Montréal and also lobbied on behalf of more judicial appointments at the Court of Quebec from the Jewish legal community.
We finally entered the digital era by setting up a web site which is continues to be refined by subsequent executives. The Society also established a placement committee to assist members seeking new opportunities in the legal profession.