Student dinner 2020
Specific Title: Justice for Genocide
Speaker: Prof. Payam Akhavan
Event Description:

Date/Time:
Thursday, February 6, 2020, 06:00 PM
Location
Shaar Hashomayim Synagogue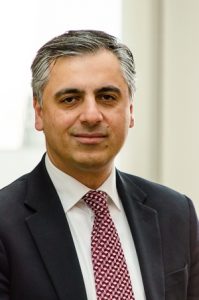 For our Annual Student Dinner, the Society is delighted to welcome Professor Payam Akhavan of McGill Universty's Faculty of Law. Professor Akhavan is a leading scholar, attorney and expert in the field of human rights and international law. He serves as a Member of the Permanent Court of Arbitration at The Hague, is a former UN prosecutor at The Hague, was the 2017 CBC Massey Lecturer and is a national best-selling author.
Professor Akhavan's talk, Justice for Genocide – Reflections on the World Court's Rohingya Judgment, will draw on the legacy of the 1915 Armenian genocide and the Holocaust, to discuss last week's historic unanimous Judgment of the International Court of Justice against Myanmar in regard to the Rohingya genocide. Professor Akhavan served as counsel for the successful Applicant in this landmark case.
Thank you to our sponsors for their generous support of the evening:
You may register for the dinner using the form below. If you have any issues please email info@lordreadng.org. If you registered for the dinner with our previously-scheduled speaker and wish to attend, your previous registration is still valid and we look forward to welcoming you, you do not need to register again.
Bookings
The event is already full. Bookings are closed for this event.