Junior Members Hockey Night
Specific Title:
Speaker:
Event Description:

Date/Time:
Tuesday, March 21, 2023, 06:30 PM
Location
Lord William Pub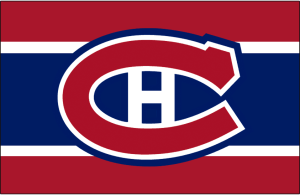 The annual Lord Reading Junior Members Hockey Night is finally back – a fun and informal evening to meet and network with young members of the Lord Reading Law Society and law students in Montreal.
Please join us at 6:30 p.m. on Tuesday, March 21, 2023 to watch the Habs take on the Tampa Bay Lightning! We reserved a private area at the Lord William Pub (265 rue des Seigneurs, Montreal, Quebec, H3J 0B3) to watch the game and enjoy free snacks and drinks, complements of the Society.
We look forward to seeing you and providing you with an opportunity to meet your colleagues and future colleagues in an informal, collegial atmosphere. You can register using the form below. Please note this event is open only to Junior members or student members of the Society.
See you on March 21st!
Bookings
The event is already full. Bookings are closed for this event.