NEWSLETTER – April 2014
Heather Michelin, President
Allen Mendelsohn and Larry Markowitz, Editor(s)
President's Message
Heather Michelin
Dear Colleagues and Honourable Judges,
I hope that you had a joyous Passover holiday in the company of family and friends. 
On April 29, 2014 we will have the honour of welcoming former Quebec Premier Me Pierre Marc Johnson, G.O.Q., FRSC who will speak on the topic of  "Canada-EU: The CETA – A Long-awaited and Promising Agreement". Mr. Johnson is both a lawyer and a physician, and is known for his expertise in the areas of international trade negotiations, environmental law and health law.  You can download the dinner invitation or reserve and pay online. I would like to thank Lavery for their generous sponsorship of the evening.
On that evening we will also be presenting the Society's Past Presidents' Medal to Me Ian M. Solloway. You can read more about that honour just below my message. I invite you to join us in celebrating Ian's notable accomplishments.   
Our closing dinner promises to be an exciting one; on June 9, 2014 The Right Honourable Beverley McLachlin, P.C., Chief Justice of Canada, will address the Society at which time the Society's Human Rights Award will be bestowed upon The Honourable Morris J. Fish, Q.C.  This will surely be an enlightening and memorable evening.
Sincerely,
Heather Michelin
President
Ian Solloway to Receive the Past Presidents' Medal
Allen Mendelsohn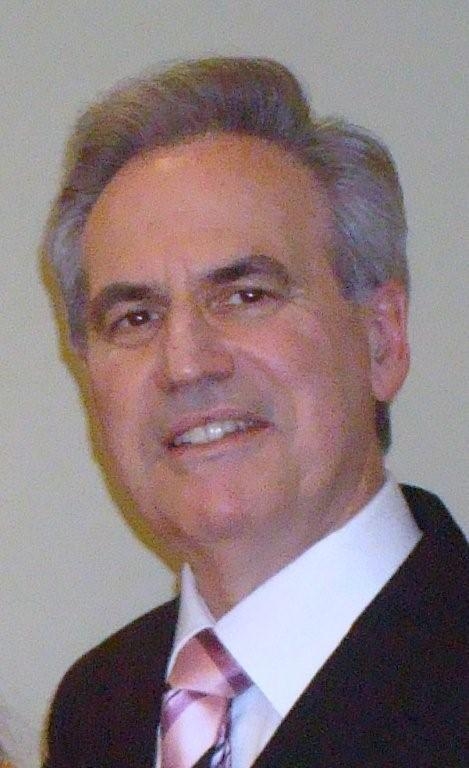 Me Ian M. Solloway
On April 29th, the Society will bestow an honour on Me Ian M. Solloway that has only been awarded five times in the past – the Past Presidents' Medal. As stated by the Society's charter documents, the Past Presidents' Medal is to be awarded from time to time to a worthy recipient:
who is a member or former member of the Society;
who has achieved excellence in the legal profession;
who has made a significant contribution of service to the community; and
who embodies the highest standards of integrity.
Me Solloway has certainly met, and indeed far exceeded, these criteria. He joins previous distinguished winners The Honourable Yoine Goldstein, The Honourable Herbert Marx, j.c.s., The Honourable Irving Halperin, j.c.s., Me Casper Bloom, Q.C., Ad.E., and Me Manny Shacter,Q.C., Ad.E. We hope you will join us on the 29th to celebrate the career and accomplishments of Me Solloway.
Burn the Code! A review of the March 12 dinner-lecture
Larry Markowitz
On Wednesday, March 12, 2014, prominent commercial litigator Me Doug Mitchell of the firm Irving Mitchell Kalichman, LLP addressed the Society. His topic was "The New Code of Civil Procedure: Will this fix all our problems?"
Some background:
On February 20, 2014, Bill 28, An Act to establish the new Code of Civil Procedure, was passed by the National Assembly.
According to then-Minister of Justice and Attorney General of Québec, Bertrand St-Arnaud, the new rules were intended to have a significant impact on access to justice.
"The completion of this reform will help move our civil justice system into the 21st century. In concrete terms, the new provisions will help make our civil justice system more accessible, and will reduce delays, obstacles and costs," the Minister stated at the time.
The Code of Civil Procedure, as it existed prior to the reform, was enacted in 1965 and partially amended over time. In recent years, many different partners and specialists were consulted for the purposes of an in-depth revision designed to facilitate access to civil justice.
All the provisions of the new Code are scheduled to come into force in the fall of 2015.
*******
While the title of Me Mitchell's speech may have suggested that he would be doing an article-by-article review of the new legislative text, Me Mitchell's speech was anything but that. Instead he delivered an impassioned plea to the litigators and judges in the audience to improve access to justice, while avoiding the sorts of time-wasting procedural games that surround many trials.
In this vein, Me Mitchell proposed an alternate title for his speech: "Let's Burn the Code".
The proposed Code is not the answer, according to Me Mitchell. Responsibility for enhancing access to justice and making the justice system more efficient lies with litigators and judges, rather than with the legislator.
An "attitude shift" is needed. The system has not been working. Me Mitchell cited a couple of real life examples:
The first that he mentioned was a complex case that will require a 50-day trial. The Courts are so booked and the pre-trial procedures have been so cumbersome that trial has been scheduled for 2018!   Four years hence, one of the expert witnesses, a 67-year-old leader in his profession, may be retired and no longer a leader in his profession!
In this case, there were rumblings from the judge that the delay is the fault of the lawyers and experts. At the same time, the lawyers were blaming the judge for the delay.
Another example cited was a $2 million lawsuit against Tim Hortons for injuries sustained as a result of the spillage of bowl of hot soup on the plaintiff's lap. She called four experts and the trial lasted 12 days.  In Me Mitchell's view, somebody (the judge, her lawyer …) should have told the claimant (who received a "mere" $66,000 in the end) that the amount of her claim was excessively high and that she didn't require so many witnesses to testify about the appropriate temperature of soup.
There needs to be a balance between procedure and access to justice. At the end of the day, what is a civil trial all about?  Does it seek a perfect result? No. The burden of proof is 50-percent-plus-one. The essential goal is that litigants must have the sense that they were heard and that the process was fair. Achieving this goal does not require a four-year wait for trial or a 12-day hearing about spilled soup!
In Me Mitchell's view, lawyers should be able to propose alternate ways of conducting a trial, provided the parties are heard, the process is fair and time is saved. Said Me Mitchell: "Front-end load the system; don't back-end load the system".
Judges should trust lawyers to prepare the case. At the same time, judges should tell the litigators before them, "I don't care if you want three days to examine this witness. That's too long!"
Lawyers need to be given incentives to speed things up. Essentially, they need to be told that if they cooperate, their case will be heard sooner.
The Commercial Division of the Quebec Superior Court was established for this purpose. Prior to having access to this specialized division of the Court, Quebec's commercial litigators would do all they could to have their cases heard in Ontario – particularly by prominent (now-retired) judge The Honourable James Farley, who would decide the matter before him in a practical manner and without delay.
In the question and answer session that followed, Me Julius Grey asked how we should control the rash of objections that often punctuate pre-trial discovery. In response, the quotable Me Mitchell said, "There's no mechanism to control people who are out of control."
In conclusion, Me Mitchell stated, "Don't blame the Code. Don't blame the judges. Look at yourselves!"
On a more hopeful note, he concluded by proposing a "group hug"!  (For the record, this did not actually happen …).
Conference on Legal Employment at the Bar of Montreal Featuring Society Executive Members
Allen Mendelsohn
On May 8, 2014, the Bar of Montreal will be hosting a conference entitled À la recherche d'un emploi ou d'un nouveau défi? Une activité à ne pas manquer! The conference's participants include Society First Vice-President Nancy Cleman, and Past President and Chair of the Career Advancement Committee Robin Schiller. The conference will be of significant importance to Society members and students who are looking for new career opportunities, including stagiaires and first year lawyers. There will be a cocktail afterwards at which attendees will have the opportunity to mingle with potential employers. The conference has also been accredited for 2 hours of CLE from the Barreau.
You can read more about the conference and register on the Bar of Montreal's website.
Young Bar Cocktail – Save the date!
Allen Mendelsohn
The annual Lord Reading Young Bar Cocktail will take place this year on Thursday, May 22nd. We will be sending out invitations with details to our Young Bar members shortly, but we wanted to let you know for you to mark it in your calendars! We look forward to seeing you.
Young Bar of Montreal – English Oratory Competition
Allen Mendelsohn
The Young Bar Association of Montreal (YBAM) is thrilled to invite Lord Reading Young Bar members to participate in their annual English Oratory Competition. Details can be found at their website, and we are pleased to pass on their invitation:
Take a stand!
You are a litigator of excellence, the YBAM's oratory competition is for you. Rather than test your legal knowledge, this contest, stemming from a long European tradition, aims at highlighting the qualities of eloquence, rhetoric and general knowledge of each candidate. Wit and humor are encouraged and "Court room drama" is expected!
For the guidelines, topics and registration form: http://www.ajbm.qc.ca/fr/activites/english-oratory-competition-332
Date : June 10th, 2014
Time : 6:00PM to 8:30PM, followed by a Cocktail
Place : Quebec Court of Appeal | 100 Notre-Dame E. St. in Montreal
For more information, please contact Ms. Catherine Taleb, by email at: ctaleb@ajbm.qc.ca
Society Humour