NEWSLETTER: October 2021
Editors – Allen Mendelsohn, Larry Markowitz and Stephanie Perlis
President's Message
Doree Levine, President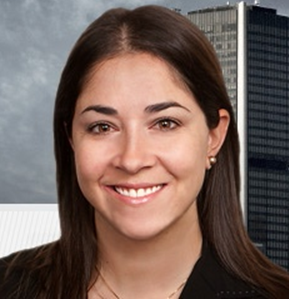 Dear Colleagues, Honourable Judges, and Friends of the Society,
When I embarked on the path to the presidency of the Lord Reading Law Society, I had visions of large reception halls filled with audiences eager to listen to fascinating speakers (while enjoying a nice end-cut!), small packs of old friends kibbitzing during cocktails, and young lawyers mingling with more seasoned members. Never would I have anticipated that we would not yet be back to our familiar format.
That said, the last 19 months or so have reaffirmed to me what many associated with the Society already knew – that behind the scenes of this organization is a veritable machine of incredible, creative, and loyal volunteer jurists who have helped our Society adjust, grow and strengthen during the most challenging of times. While it may sound trite, I could not be more indebted to the Board members and Executive for their time, dedication and wisdom in guiding me through these first few months. In particular, my predecessor Andrew Kliger has been a true leader and voice of reason as he passed the virtual torch after Lord Reading's first (and hopefully only) full year of Zoom events.
Last year's roster of intriguing speakers proved that, true to one of its main objectives, even on Zoom the Society can continue "to provide a stimulating and convivial forum for continuing legal education on matters of professional, topical or cultural interests". My mission for this upcoming year is to maintain our tradition of top-notch speakers and compelling topics that will keep you engaged, challenged and even entertained. We anticipate remaining on Zoom for the first half of the season, but with the hope that 2022 might offer us a safe return to live events.
As you know, September 30, 2021 marked Canada's first National Day for Truth and Reconciliation, a day honouring the hundreds of lost children and survivors of the residential schools, their families and their communities. A key component to the reconciliation process must involve public commemoration and awareness of not only the history, but the ongoing tragic impact of residential schools.
To that end, and to welcome you back, our first official lecture of the season is set for Wednesday, October 13, 2021 and will tackle that topic head on. The annual Alan B. Gold Advocacy Lecture will feature guest speaker David Schulze, an expert in aboriginal law. Me Schulze's talk, entitled Reconciliation Goes to Court: Litigating the Indian Residential School Experience and Other Historic Abuse, will be preceded by a brief first-hand account by Chief Jean-Charles Piétacho, Innu Chief of Ekuantishit, Assembly of First Nations Quebec-Labrador. I invite all of you to register for this event by clicking here.
*****
Also true to its objectives to advocate and promote the advancement of human rights and fundamental freedoms, the Society has been particularly active over the last several months. In response to Quebec's Bill 96—An Act Respecting French, the Official and Common Language of Quebec, the Lord Reading Law Society's Human Rights Committee convened a drafting group, spearheaded by Human Rights Committee Chair Frank Schlesinger and Co-chair Robert Steinman, to prepare a brief highlighting the Society's grave concerns for the future state of human rights and fundamental freedoms of all Quebecers, as well as their access to justice. The brief, which you can read here, was presented at the public hearings of the Quebec Community Groups Network (QCGN) on September 17, 2021, and subsequently widely circulated, also contained a critical analysis of Bill 96's impact on the legal profession and the Quebec business community. We will continue to keep you apprised of our advocacy efforts throughout the season. I would like to thank all of our members who worked so hard on the brief and the presentation.
*****
By now, you will have received a notice inviting you to renew your annual membership in the Society, and we encourage you to do so immediately, prior to our first lecture. I wish to remind you that, for so long as our events are online on Zoom, they will be free for Members.
Members will have the opportunity to obtain at least 5 hours of CLE credit over the course of the season. They will also be eligible for several exclusive members-only events, including breakfast or lunch-time programming. Your membership dues allow us to continue to program excellent speakers, as well as to pursue our advocacy efforts on matters of human rights. They also ensure the financial health of our Society. You can pay/renew your membership online here.
Our active Young Bar Committee has brought a breath of fresh air to the Society with novel programming ideas. We encourage our younger members to join the committee and get involved by contacting me.
I look forward to announcing our roster of speakers and events in the coming weeks and months. In the meantime, I am eager to welcome you all at our opening talk on October 13, 2021.
With best wishes to you all for a healthy, happy and exciting year ahead,
Doree Levine, President
Lord Reading Law Society
International human rights legend Hillel Neuer addresses the Society – live from Geneva!
Larry Markowitz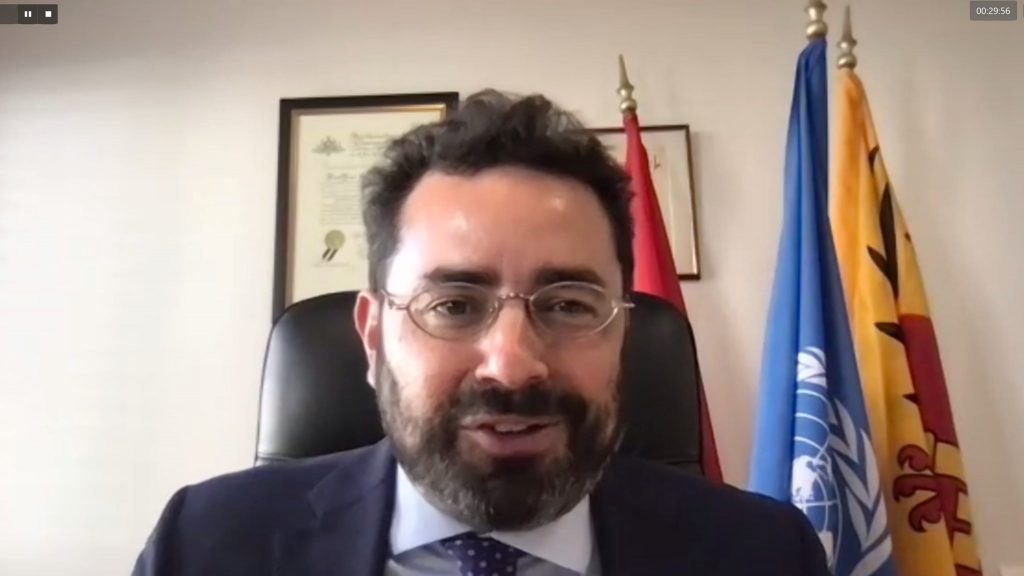 May 26th marked the long overdue return of international human rights legend Hillel Neuer to the Lord Reading dais. Addressing our membership live from Switzerland, the Montreal native and McGill Law graduate delivered a compelling talk entitled, "On the Road to Durban IV: The UN, Human Rights and Israel".
Mr. Neuer is the longtime executive director of UN Watch, a Geneva-based human rights NGO that advocates against discrimination, torture and injustice.
He is known around the globe for taking the United Nations to task; raising awareness of the UN's double-standard when it comes to Israel, as well as its hypocrisy for having some of the world's worst human rights abusers sit on its Human Rights Council.
His speech to the Society did not disappoint!
Mr. Neuer kicked off his presentation with a recap of the various UN conferences on racism, the first of which took place in Durban, South Africa in 2001 and which has been described by former Canadian Justice Minister Irwin Cotler as follows:
What transpired there was that a conference intended to be against racism turned into a conference against Israel and the Jews. A conference that was to commemorate the dismantling of apartheid in South Africa turned into a conference that called for the dismantling of Israel as an apartheid state.
(Professor Cotler was in the virtual audience for our May 26th event.)
The original Durban conference was followed by similar UN conferences in 2009 and 2011 that again scapegoated Israel. Canada pulled out of those conferences, which featured human rights abusers such as Libya on their organizing committee and hate-inciting speakers, such as former Iranian President Mahmoud Ahmadinejad.
A fourth UN "Conference on Racism" was slated for September 2021. Canada boycotted the event, as did several other Western countries.
UN Watch has taken to organizing parallel conferences for countries that boycott the UN's Durban fiascos.
Mr. Neuer cited numerous examples of the singling out of Israel as a special human rights agenda item and the demonization of the Jewish state by the UN and its bodies over the years. Meanwhile, the UN has ignored human rights abuses against the Uyghurs in China, dissidents poisoned by Russia, artists arrested by Cuba, and political imprisonment of dissidents exercising free speech, such as Raif Badawi of Saudi Arabia—and one suspects our guest speaker could have gone on all day with further examples.
Despite the UN's questionable track record on human rights enforcement, Mr. Neuer emphasized that UN Watch continues to believe in the United Nations and its founding principles. His desire is for the UN to fulfill its mandate, instead of being distracted by dictatorships.
While the UN will probably continue to demonize Israel and come up short on the enforcement of basic principles of international law, there are some hopeful developments. The Abraham Accords between Israel and several Arab states appear to be pointing toward more normalized relationship between Israel and the Arab co-signatories of those accords. While votes might not change at the UN, the tone of speeches at the world body, as well as the discourse behind closed doors, may become more reasonable where the Jewish state is concerned.
Lord Reading is grateful to have had the opportunity to hear from Hillel Neuer, a man who is not afraid to speak truth to power and hold the United Nations to account.
Additional photos from the event can be found on our Facebook page
Mazel Tov!
The Society is delighted to recognize its members who have reached certain anniversaries at the Barreau:
60 Years at the Barreau
Me Mark Abramowitz*
Me Earl H. Drymer*
Me Hershie Frankel
Me Brahm Gelfand
Me Gerald Y. Green
Me Martin Gross
Me Abraham M. Gurman
Me Israel H. Kaufman
The Hon. Pierre A. Michaud, Ad. E.*
Me Joel A. Pinsky
Me Jacob L. Rothman
*retired
50 Years at the Barreau
Me Philip E. Fine
Me Josef F. Fridman
Me Howard Jack Kaufman
Me Steven Korda
Me Zavie Levine
Me Stanley Reinblatt
Me Ian R. Rudnikoff
Me Brian M. Schneiderman
Me Harvey Earl Shaffer
Me Gérald Stotland
Me Rubin Strauber
Me Harvey Toulch
Congratulations to all of you. Your long and distinguished careers are an inspiration to the rest of us.
Society Humour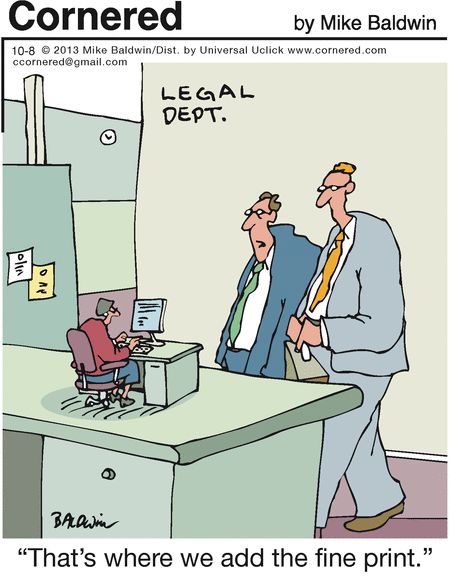 News from the Mispocha
Sincere Condolences
To the family of long-time Society member Thomas R. Davis
To the family of long-time Society member Earl Cohen
To the family of past Society speaker the Honourable Justice John Gomery