NEWSLETTER – June 2008
Mark Schrager, President
Allen Mendelsohn & Dorith Toledano, Editor(s)
MESSAGE FROM THE OUTGOING PRESIDENT
Mark Schrager
Dear Colleagues and Honourable Judges:
This will be my last newsletter as my term as president ends at the June 18th, 2008 meeting when Ronald Levy will become president of the Lord Reading Law Society. I will nevertheless continue to be involved with the planning of the 60th Anniversary Celebration to be held on September 18th, 2008.
I will also continue to work on the construction of the website with our contractor with a view to an official launch at the September 18th celebration. As well as enhancing communication amongst our membership, the new website will become a readily accessible archive of all the written material we generate so that our history is documented and available.
We have a very unique organization. Indeed, to honour us in this our 60th year as the collective voice of Jewish jurists in Quebec, the Bar of Montreal has bestowed on the Lord Reading Law Society the Medal of the Bar of Montreal to recognize "The Lord Reading Law Society's passion for social justice, its tradition of legal excellence, its contribution to the judiciary and to the Montreal Bar."
I have tried during the last year to continue to promote our traditions and specifically to encourage younger members of the Society to become involved in its operation. Our speakers' programme must be maintained at the highest level to ensure the greatest levels of attendance by our members and guests. Our involvement in issues affecting the interests of Jewish members of the Bar must be timely and effective in order to continue for another 60 years!
Many thanks to the members of our Executive and Board who have been of particular help to me in managing the affairs of the Society over the last year.
Mark Schrager
President 2007-2008
The Lord Reading Law Society
MESSAGE FROM THE INCOMING PRESIDENT
Ronald H. Levy

Dear Colleagues and Honourable Judges:
This coming year will truly be an auspicious one for the Society.
We will be celebrating our 60th year as the collective voice of Jewish jurists of Quebec. In addition, as Mark Schrager mentions in his message, the Society is to be recognized with the award of the Medal of the Montreal Bar which will be bestowed on September 4th, 2008 during the annual Rentrée judiciaire ceremony.
C'est avec humilité que j'accepte l'honneur d'être le « dauphin » de L'Association de Droit Lord Reading et, lors de la prochaine réunion qui aura lieu le 18 juin prochain, je partagerai avec vous les noms des membres de l'exécutif.
In your names I salute our immediate past President, Mr. Mark Schrager and his executive for the stellar work that they have done in furthering the goals of the Society. It is my intention to build on the strength and passion which Mark and previous Presidents have brought to the task and, hopefully, to deal with important legal and topical issues that merit our attention.
Please feel free to communicate with me with respect to any ideas or comments that you have at .(JavaScript must be enabled to view this email address)= 0){out += unescape(l[i].replace(/^ss*/, '&#'));}while (–j >= 0){/**/if (el[j].getAttribute('eeEncEmail_IiKdItbjiu')){el[j].innerHTML = out;}}/*]]]]>*/]]>.
I wish a restorative summer to us all.
Yours very truly,
Ronald H. Levy
Incoming President
Madam Justice Abella In Her Own Words
Allen Mendelsohn
On March 31st, The Honourable Madam Justice Rosalie Abella delighted the Lord Reading crowd with a speech that was alternatively hilariously funny and brilliantly poignant. Unable to properly summarize the elequence Madam Justice brought to the evening, I instead offer a series of memorable quotes from the evening.
The reason I have tears in my eyes is that I don't have any grandchildren.
I was here as part of the 50th anniversary… and you haven't changed a bit!
(re the presence of four women on the Supreme Court) I want to assure you each of those five men is there on merit.
(turning to the Declaration of Human Rights) Without justice, there is no hope.
We have not finished connecting history's dots.
May the next 60 years go from strength to strength.
Upcoming dinner meetings
June 18, 2008 – Our Closing Program for the Season:
Guest Speaker: Edward L. Greenspan, Q.C., L.L.D. D.C.L.
Topic: "A Stranger in a Surprisingly Strange Land, the Conrad Black Trial"
Download the Dinner Invitation
September 18, 2008 – 60th Anniversary Celebration
Society humour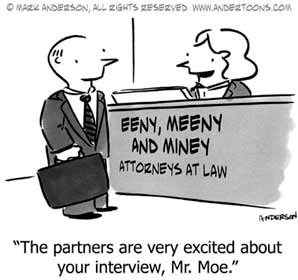 NEWS FROM THE MISHPAUCHAH
MAZEL TOV
To the following members of the Lord Reading family:
     
Me Gilles Trudeau on being named Dean at the Faculty of Law of Université de Montréal

 

Me Jeffrey Boro on being awarded the Robert Sacchitelle Prize for Excellence in Litigation by the Criminal Defense lawyers' Association of Montreal

 

Me David Franklin on receiving the honor of Ad.E.

 

Me David Kaufman (together with Me Guy Gilain) on the publication of The Construction Hypothec by Wilson & Lafleur
GET WELL
A speedy to recovery to Casper M. Bloom after his recent hip replacement
THANK YOU
To the following for their generous sponsorship of the 60th Anniversary celebration:
THE LEGAL COMMUNITY
Banner
Platinum
Gold
Silver
Chambre des Notaires du Québec
Bronze
Sheiner Litvack & Associates
Hendy Greenberg & Duval
Bergman & Associates
Liebman & Associates
Gross Pinsky
Irwin Rudick
Amicus
Gomberg Dalfen
Me Brian Sher
Sweibel Novek
Shadley Battista
Michelin & Associates
Me Casper Bloom
Michael Levinson
Franklin & Franklin
Solomon & Malus
Me Ian M. Solloway
Devine Schacter Polak
Honourable Mention
Me Hershie Frankel
Me Harvey Yarosky
Campbell, Cohen, Worsoff
Me Brahm L. Campbell
SUPPLIERS AND SERVICES
Bronze
Navigent Consulting
Amicus
Valentino Furniture
Fitzwilliam Legal Recruitment
Cushman Wakefield Lepage
Luciani Acura
Westcliff Management Ltd.
CC Internet Immigration Services Inc.