NEWSLETTER: September 2022
Editors – Allen Mendelsohn, Larry Markowitz and Stephanie Perlis
President's Message
Jonathan Gordon, President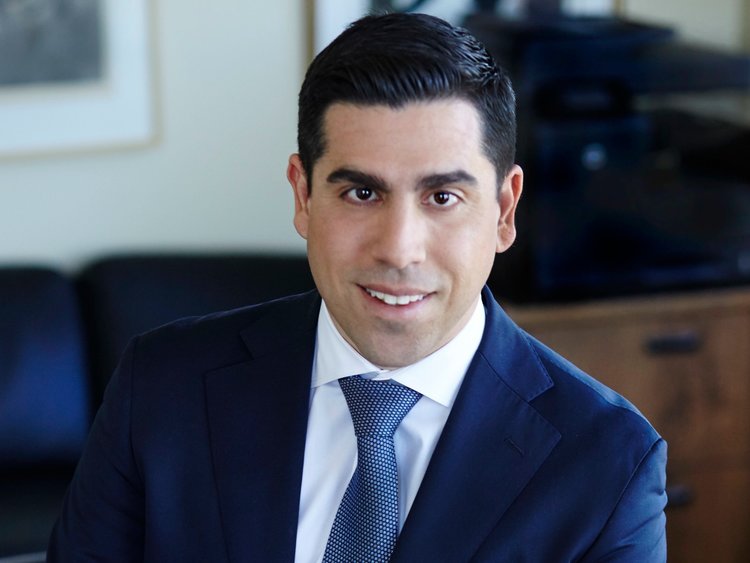 (cliquez ici pour lire le mot du président en français)
Dear Colleagues, Honourable Judges, and Friends of the Society,
It is an honour and privilege to serve as your President of the Lord Reading Law Society this year.
Notwithstanding the challenges that we endured as a result of the Covid-19 pandemic, we had a tremendous season last year under the presidency of my predecessor, Doree Levine.
I would like to take this opportunity to thank her for her formidable leadership in the wake of very difficult circumstances and for the support and wisdom that she has extended to me.
I would also like to express my sincere gratitude to the Executive and Board members who generously volunteer their time and energy to make this organization and our events so exceptional.
This year I will endeavour to build upon last year's success as we finally return to in-person events and I will uphold the honour and prestige of the Society by arranging for dynamic and interesting guests to speak about topics of importance to us, as advocates.
To this end, our season will officially commence on Thursday, September 29, 2022, with the annual Alan B. Gold Advocacy Lecture. On this occasion, we will have the pleasure of welcoming Joseph Groia, whose lecture is entitled: The Perils of Incivility: From Bre-X to the LSUC to the SCC. Joe will recount his journey from successfully defending his client at the Bre-X Minerals trial to being exonerated by the Supreme Court of Canada after the Law Society of Ontario sanctioned him for his courtroom tactics. I would like to thank Davies for their generous sponsorship of the evening. You can register for the lecture here.
Upcoming Events
Our second lecture will take place on November 16, 2022 and promises to be an exceptional event. On this occasion, we are honoured to welcome Alexia Korberg,  partner in the Litigation Department of Paul Weiss in New York City. Alexia has an active pro bono practice and was part of the legal team that successfully litigated U.S. v. Windsor from the district court to the Supreme Court, helping to establish a constitutional right to same-sex marriage, as well as a series of cases in Mississippi that invalidated the state's bans on both gay marriage and adoption.
Alexia also represented Mississippi's last remaining abortion provider for many years in federal and state court challenges to several unconstitutional abortion restrictions, including most recently before the U.S. Supreme Court in Dobbs v. Jackson Women's Health Organization, which ultimately overturned the Supreme Court's near 50-year precedent in Roe v. Wade. Alexia will be interviewed in person by McGill's Dean of Law Robert Leckey, Ad. E.
We are pleased to announce that on November, 24th, we will have a members-only CLE breakfast featuring Judge David Cameron of the Court of Quebec. Read further in my message to find out more about membership!
Our Annual Student dinner will be held on January 26, 2023. On this occasion, the Society will welcome Harley Finkelstein, who is best known as the President of Shopify. Harley is a former practicing attorney from Montreal, and an advisor to both OMERS Ventures and Felicis Ventures. He was a Dragon on CBC's Dragons' Den, Next Gen Den and was previously on the Board of the C100 and Canadian Broadcasting Corporation. Harley received the Canadian Angel Investor of the Year Award, Canada's Top 40 Under 40 Award, Fortune's 40 Under 40, and was inducted into the Order of Ottawa. Harley will be interviewed on stage by Me Jeremy Sculnick, partner in the Corporate Group at Stikeman Elliott's Montreal office.
On April 20, 2023, we have the privilege of welcoming Marie Henein, renowned criminal defence attorney and partner at Henein Hutchison LLP in Toronto.
Your Membership
By now, you will have received a notice inviting you to renew your annual membership to the Lord Reading Law Society. I encourage you to pay your membership dues prior to our first event, as we count on those funds to help contribute to the financial health of the Society, and to support the continuing program of outstanding speakers the Society has established. By doing so, you will also benefit from significant discounts on our scheduled dinner events throughout the season and be eligible to attend members-only CLE events such as the one mentioned above.
You can sign up for your membership here.
*****
I look forward to seeing you at the opening dinner on September 29, 2022, and at our subsequent events throughout the 2022-23 season!
Shana Tova, wishing you a happy and healthy Jewish New Year.
Sincerely,
Jonathan Gordon, President
The Lord Reading Law Society
president@lordreading.org
Law, Politics and the Return of Pro Sports in the COVID Era – and the return to in-person Lord Reading events!
Allen Mendelsohn
On June 7, 2022 we were delighted to welcome Awanish (Awi) Sinha of McCarthy Tétrault – in person! – for his conference "Regulation Play: Law, Politics and the Return of Pro Sports in the COVID Era". After being introduced by his McCarthy colleague Stéphane Duval, Awi gave a fascinating overview of his representation of Maple Leaf Sports & Entertainment (owner of the Leafs and Raptors) in its regulatory, public health and government negotiation processes for the return to play in the NHL and NBA during the pandemic.
The talk was tremendously engaging, with Awi as master storyteller sharing inside scoop on the negotiations with the NBA and NHL. After being Zoom-only for more than two years as a result of the pandemic, the Society, and its members and friends, were thrilled to be back together in person to share the camaraderie for which the Society is famous. Just look at the faces in these photos!
For a full set of pictures from the event, please visit our Facebook page. 
The Society Goes to Quebec City
Stephanie Perlis
On Thursday, September 15, 2022, members of the Lord Reading Law Society were delighted to attend an historic evening with all nine justices of the Supreme Court of Canada at the Voltigeurs de Québec Armoury in Québec City. The event was organized by the National Judicial Institute and gathered over 900 members of the legal community during the Supreme Court's visit to Québec City, where they heard two cases and engaged with the local community.
The evening was entitled "Justice in Motion" and saw landmark SCC cases, such as R v. Marshall, St. Lawrence Cement Inc. v Barrette, Tremblay v. Daigle and Carter v. Canada (Attorney General) interpreted by actors on stage. The evening also included an introduction of the recipient of the Louis-Philippe Pigeon prize and ended with a fireside chat between the Honourable Manon Savard, Chief Justice of Québec and the Right Honourable Richard Wagner, P.C., Chief Justice of Canada, both of whom have addressed the Society on previous occasions.
This was a wonderful opportunity to connect with colleagues from Montréal, Québec City and beyond and hear directly from our country's highest court.
Don't forget your Lord Reading Membership!
Hershie Frankel, Membership Chair
It's that time of year! Time for you to renew your membership, or become a member for the first time. Membership offers significant discounts for our (in-person!) dinner-meetings and with our updated pricing for this season you'll be saving even more! You'll also get exclusive access to the great members-only CLE events which we have planned. Moreover, when we make public interventions in the interest of human rights, we do so in the name of our members (excluding those who are members of the judiciary), meaning we need to ensure we maintain a robust membership. We'd love to have you as a member!
You can become a member online here. Membership has its privileges!
Society Humour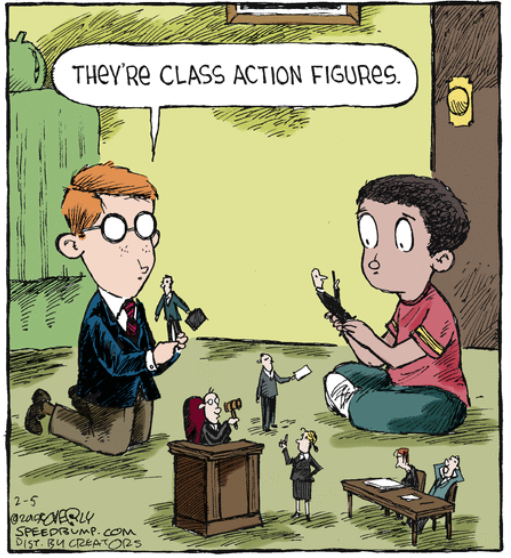 News from the Mishpocha
Mazel Tov
To Society Board member Anna Bronshteyn on her wedding over the summer!
To Society Past President Sharon Druker on being named to the Board of Directors of the Fondation du Barreau
To all Lord Reading members and friends who have reached their 50th, 60th, and 70th anniversary at the Barreau
Sincere Condolences
To Society Board member Eric Maldoff on the passing of his mother, Betty
To Society Board member Justice Carol Cohen on the passing of her mother, Elinor
To dear friend of the Society The Honourable Justice Rosalie Abella on the loss of her husband Irving
To the family of past Lord Reading Speaker Clayton Ruby, Canadian civil rights lawyer and activist