NEWSLETTER: November 2022
Editors – Allen Mendelsohn, Larry Markowitz and Stephanie Perlis
President's Message
Jonathan Gordon, President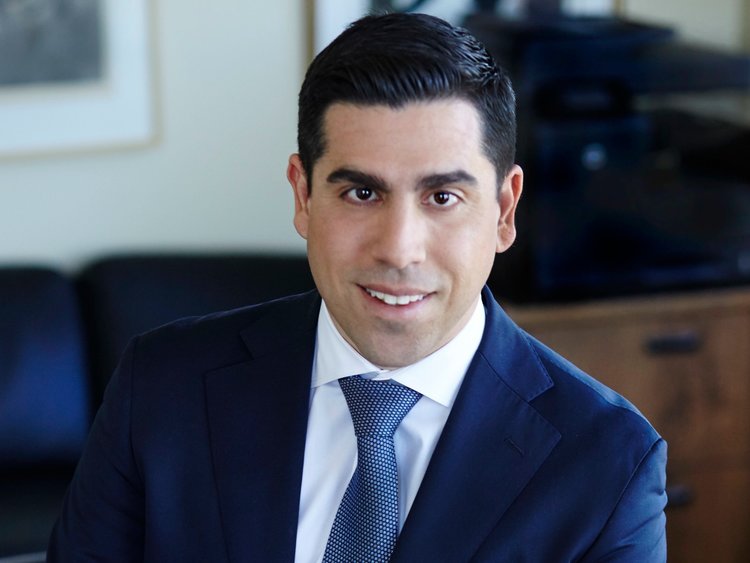 (cliquez ici pour lire le mot du président en français)
Dear Colleagues, Honourable Judges, and Friends of the Society,
It has been several months since I was sworn in as President of the Society. In that time, I have constantly been reminded of the high esteem in which our Society is held throughout Quebec and how deeply it is ingrained in Montreal's legal landscape.
In my capacity as President, I am often invited to represent the Society at prestigious events all over the province – be it the Rentrée Judiciaire or the various other cocktail parties or dinner events held by other law societies. Last month I was even given the opportunity and privilege to serve as a jury member for the 16th Les leaders de demain Gala of the Jeune Barreau de Montréal, alongside chief justices, bâtonniers and law faculty deans.
The high regard accorded to the Society by the legal community – and by the community at large – is truly a testament to my predecessors, our Board members and other Society volunteers who work tirelessly at planning our various events throughout the year. Without their dedicated effort, none of this would be possible.
I wish to personally thank each of you for your efforts that have led us to this point.
Next dinner event – our Annual Human Rights Lecture
I hope you are as excited as I am for our second in-person dinner-meeting of the season, our Annual Human Rights Lecture, which will take place on Wednesday, November 16, 2022, and promises to be an exceptional evening for the Society.
On this occasion, we are honoured to welcome Alexia Korberg, partner in the Litigation Department of Paul Weiss in New York City.
Alexia is a nationally recognized lawyer who has received accolades well beyond the United States for their human rights advocacy, including, having taken on two of the most important human rights / constitutional cases to have come before the United States Supreme Court in the past 50 years. First in U.S. v. Windsor from the district court to the Supreme Court, helping to establish a constitutional right to same-sex marriage, as well as a series of cases in Mississippi that invalidated the state's bans on both gay marriage and adoption.
Alexia then represented Mississippi's last remaining abortion provider for many years in federal and state court challenges to several unconstitutional abortion restrictions, including most recently before the U.S. Supreme Court in Dobbs v. Jackson Women's Health Organization, which ultimately overturned the Supreme Court's near 50-year precedent in Roe v. Wade. All this on a pro bono basis!
 Alexia has won almost every award imaginable in the United States for their advocacy and has been featured in The New York Times, The Washington Post, the National Law Journal, The American Lawyer, Slate and elsewhere.
Alexia will be interviewed on stage by McGill's Dean of Law Robert Leckey, Ad. E. and will be awarded the Lord Reading Law Society's Human Rights Award.
The event has been approved for 1 hour of CLE accreditation. You can register for the dinner here.
I would like to thank IMK, Crowe BGK and Devine Schachter Polak for their generous sponsorship of this event.
Young Bar Members-only CLE breakfast
We are also pleased to announce that on November 24 2022, we will hold our first members-only CLE breakfast of the season featuring Judge David Cameron of the Court of Quebec. Judge Cameron will give a lecture to members of our Young Bar entitled Recovery of Small Claims, Where do I Stand? This limited seating event is unfortunately already fully booked, but please look for more members-only CLE events in the new year!
Your membership
If you have not done so already, I encourage you to renew your membership or become a member of the Society for the first time. We count on our membership dues to help contribute to the health of the Society, and to support the continuing program of outstanding speakers the Society has established. You can find more details about membership along with a link to sign up further in this newsletter.
We look forward to seeing you all in person on November 16th!
Sincerely,
Jonathan Gordon, President
The Lord Reading Law Society
president@lordreading.org
The Perils of Incivility: From Bre-X to the LSUC to the SCC
Larry Markowitz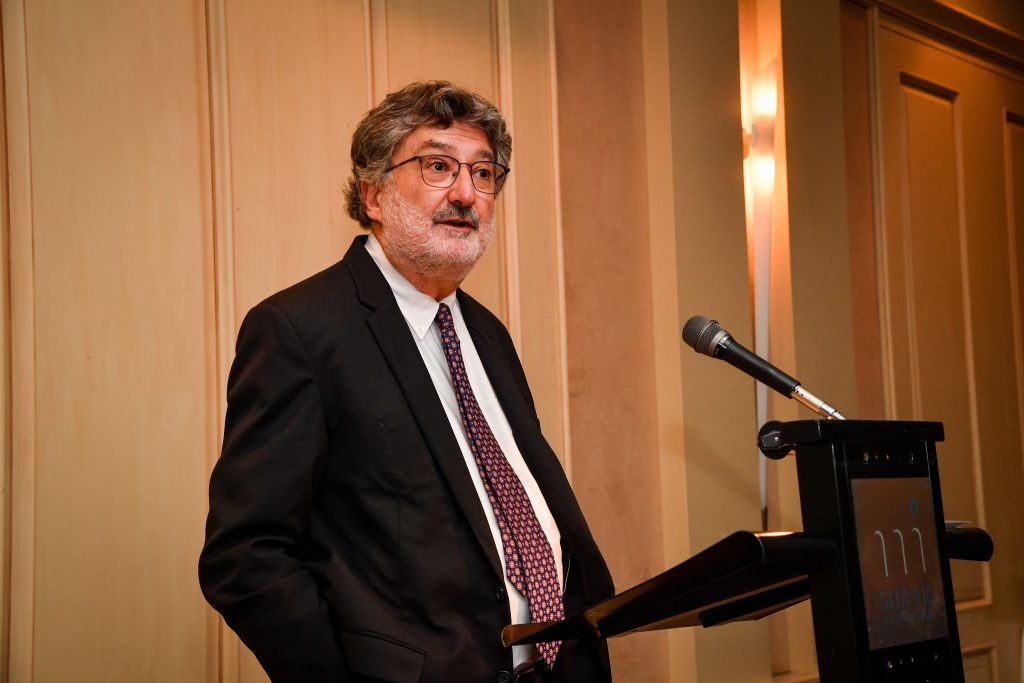 Our 2022-2023 season officially launched on September 29th, with our annual Alan B. Gold Advocacy Lecture. For this year's edition, we had the pleasure of welcoming prominent Canadian securities litigator Joseph Groia, who described his lengthy battle with the Law Society of Ontario (known as the the Law Society of Upper Canada, or LSUC, prior to 2018) that wound its way through the courts until the Supreme Court of Canada finally exonerated him in 2018.
The nearly two-decade-long saga began in 2000 with the fraud trial of John Felderhof. Because Felderhof had been vice-president of exploration at Bre-X Minerals, the biggest mining fraud in Canadian history, the case attracted significant media attention. Mr. Felderhof was accused by the Ontario Securities Commission of insider trading and authorizing the release of misleading press releases.
Mr. Groia served as defence counsel and was victorious, with his client, Mr. Felderhof, being exonerated.
However, that was only the beginning of the story. Things next become personal for Mr. Groia: After the Felderh of trial ended in 2007, the Law Society of Upper Canada initiated disciplinary proceedings against guest speaker, sanctioning him for his courtroom tactics.
The LSUC alleged that Mr. Groia had been guilty of professional misconduct in his defence of Mr. Felderhof by, among other things, relentlessly attacking Ontario Securities Commission prosecutors, both professionally and personally. After a hearing, a disciplinary panel of the LSUC found that Groia was guilty of incivility and suspended his licence to practise for two months.
In the words of the Supreme Court, the Bre-X trial "was characterized by a pattern of escalating acrimony and by a series of disputes" between Groia and OSC prosecutors, which included "personal attacks, sarcastic outbursts and allegations of professional impropriety" by Mr. Groia.
A hearing panel determined that Mr. Groia was guilty of misconduct and suspended his licence for two months as a result, as well as ordering him to pay $247,000 in costs.
After further appeal by our guest speaker, the Law Society Appeal Panel came to the same finding, but it lessened his suspension to one month and told Mr. Groia he would only have to pay $200,000 in costs. On appeal from Mr. Groia, the decision was upheld by the Divisional Court of Ontario and later dismissed by the Ontario Court of Appeal, before making its way to the Supreme Court of Canada.
In its ruling, the SCC noted that much of the conflict came from Groia's "honest but mistaken understanding of the law of evidence and the role of the prosecutor," and it ultimately concluded that a finding of professional misconduct by a Law Society Appeal Tribunal "against [Groia] on the basis of incivility was unreasonable."
As Supreme Court Justice Michael Moldaver wrote in the majority judgement, "[W]hen defining incivility and assessing whether a lawyer's behaviour crosses the line, care must be taken to set a sufficiently high threshold that will not chill the kind of fearless advocacy that is at times necessary to advance a client's cause."
In other words, by alleging incivility in the defence lawyer's pleading style, the Law Society risked hindering the defence lawyer's obligation to defend their client resolutely and fearlessly, which ultimately is at the basis of what defence lawyers are supposed to do. As has been commented, the risk of an accused's imprisonment trumps any genteel notions of civility.
In his closing remarks to the Society, Mr. Groia wished that we may "find our own Bre-X" – in other words, a rewarding case where we have the privilege of providing our client with the vigorous defence they deserve.
For a full set of pictures from the event, please visit our Facebook page. 
Don't forget your Lord Reading Membership!
Hershie Frankel, Membership Chair
It's that time of year! Time for you to renew your membership, or become a member for the first time. Membership offers significant discounts for our (in-person!) dinner-meetings and with our updated pricing for this season you'll be saving even more! You'll also gain exclusive access to the great members-only CLE events we have planned. Moreover, when we make public interventions in the interest of human rights, we do so in the name of our members (excluding those who are members of the judiciary), meaning we need to ensure we maintain a robust membership. We'd love to have you as a member!
You can become a member online here. As they say, membership has its privileges!
Society Humour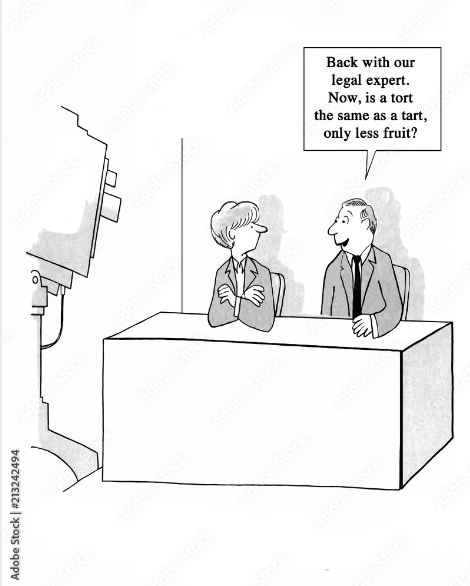 News from the Mishpocha
Mazel Tov
To past Society Board member Janet Michelin on being named to the Quebec Superior Court by Canadian Justice Minister David Lametti
To Society member Brigitte Garceau on her election as MNA for the Robert-Baldwin riding
To Society Board member Elissa Brock for being selected as a finalist in the Corporate Law category for the Gala du JBM « Les leaders de demain »
Sincere Condolences
To longstanding Society member Charles Flam on the loss of his wife Sharon. Sharon was also aunt to Board member Lauren Flam and Society member Carly Flam.