NEWSLETTER: September 2023
Editors – Allen Mendelsohn, Larry Markowitz and Stephanie Perlis
President's Message
Robert Steinman, President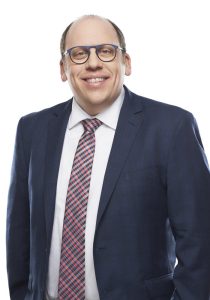 (cliquez ici pour lire le mot du président en français)
Dear Colleagues, Honourable Judges, and Friends of the Society,
Welcome everyone to the beginning of our 75th anniversary season! I am thrilled and honoured to serve as Lord Reading Law Society President in what promises to be a groundbreaking and exciting year.
We are coming off an extremely successful season last year under my predecessor Jonathan Gordon, who presided over the first all "in-person" season of events in a few years. Spending time with our colleagues and listening to speakers without having to look at a computer screen was indeed a breath of fresh air! Jon and his executive had a wonderful 2022-2023 season with a slate of excellent speakers and continuing the Society's involvement in certain crucial human rights issues. I would like to thank Jon for his exemplary leadership throughout last season.
Moreover, I would like to give thanks to the Executive and Board members who contribute to the well-being of the Society by volunteering their precious time so that we may enjoy fantastic speakers and other events, and continue our crucial human rights advocacy work.
This season I will aim to build upon last year's success by welcoming a slate of engaging speakers who will cover a range of topics that will be sure to educate, entertain and challenge us. My mandate for this milestone season is to celebrate our Society's heritage, while looking to the future of our Society by continuing to open up to a diverse array of individuals, groups and ideas.
With this in mind, our historic 75th anniversary season will begin on Wednesday, September 27th, 2023 with the annual Alan B. Gold Advocacy Lecture. On this occasion, the Society is delighted to welcome Steeves Bujold, immediate past President of the Canadian Bar Association, and Partner and Quebec Region Litigation Practice lead at McCarthy Tétrault LLP, for his talk entitled "A Year in Review: Seeking Equality in a Challenging Environment." Steeves will share his experience and learnings as outgoing president of the largest legal association in our country, including his views on the growing challenges at home and abroad faced by the members of the 2SLGBTQ+ community.
I want to thank Davies for their generous and ongoing sponsorship of the evening. You can register for the dinner-meeting here.
********
Membership for the 2023-24 Season
I encourage all of you to sign up for membership for the season. Your membership support will ensure the continued success of the Society, grant you access to our members-only events, and give you significant discounts on tickets for dinner-meetings.
I would like to take this opportunity to thank the members of the special sub-committee of the Board who spent considerable time this summer studying the Society's finances. Upon recommendation of the committee, the Society's Board voted unanimously to increase membership fees, as well as dinner ticket pricing. Taking these measures was essential to ensure the long-time financial health of the Society. Rest assured that members will enjoy considerable savings on dinners, as you always have, and that the high standards we have set with our dinner meetings will be maintained!
You can sign up for membership online here.
*******
Shana tova to all and we'll see you on the 27th!
Robert Steinman, President 2023-24
The Lord Reading Law Society
president@lordreading.org
Heurtel calls for a second Quiet Revolution
Larry Markowitz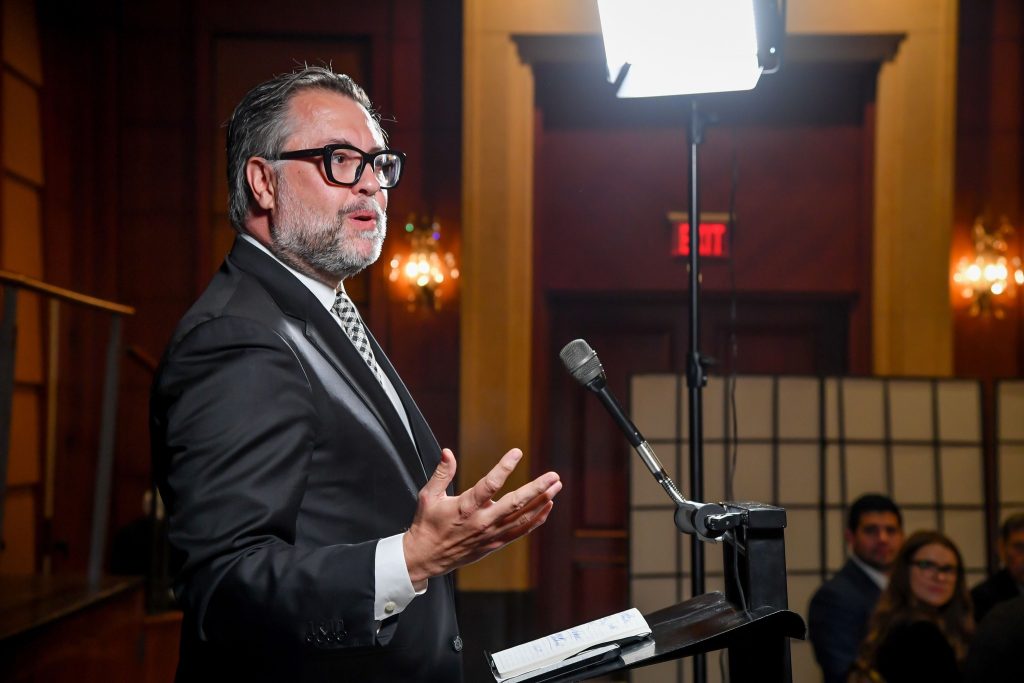 For our closing dinner of the 2022-2023 season, the Lord Reading Law Society was pleased to welcome David Heurtel as our guest speaker. Formerly a cabinet minister in the Liberal government of Quebec premier Philippe Couillard, Maître Heurtel is now counsel at Fasken and a highly regarded political commentator on television and radio.
Maître Heurtel began his address by enumerating the many problems currently facing Quebec.
Quebec is burning, and it has been on fire for a while now.

–David Heurtel
His list began with Bill 21 and Bill 96, both of which were passed by Premier François Legault's Coalition avenir Québec (CAQ) government with the pre-emptive use of the notwithstanding clause to shield them against court challenges. For the first time since 1975, the Quebec Charter of Rights was modified without an all-party consensus.
Our guest speaker also criticized Premier Legault for his Easter Monday Tweet celebrating Catholic values, especially in a year when Passover and Ramadan fell at the same time, not to mention what Heurtel termed the "hypocrisy" of a premier who insists on "laicity", while celebrating his own religion above all others.
Maître Heurtel then cited the example of Minister Pierre Fitzgibbon, who recently faced his sixth ethics investigation, and reacted by essentially saying, "The law is wrong; not me!"
Maître Heurtel also cited affronts to the English-speaking community of Quebec, Premier Legault's redefinition and denial of systemic racism in Quebec, and a reduced focus on diversity and inclusion in respect of immigrants in favour of greater emphasis on their French-language abilities.
In summary, according to Maître Heurtel, before Premier Legault took power, there was greater respect for our political institutions, for the rule of law and for the less fortunate. Harkening back to the authoritarian regime of Premier Maurice Duplessis, our guest speaker suggested that we are now facing a second Grand Noirceur, while Premier Legault benefits from a divided opposition in the National Assembly and a shrinking (and perhaps overly compliant) press gallery.
Just as many in the Lord Reading audience may have begun to feel hopeless, Maître Heurtel shifted gears and reassured us that the Quebec Liberal Party has been in this position before, and eventually rebounded and reclaimed power. A political party with over 150 years of history has surely had its ups and downs over the decades.
One of those negative periods for the Liberals was in the 1950s when the Union Nationale under Premier Maurice Duplessis had a chokehold on power and the Liberals were low in the polls. However, beginning in the early 1960s, the new Liberal leader Premier Jean Lesage, turned things around, leading Quebec out of its "Grand noirceur" through the Quiet Revolution. The slogan was "Maîtres chez nous" and the goal was for francophones to take leadership positions in Quebec and to guide Quebec into the future. The Quiet Revolution saw the modernization of the state, including the nationalization of Hydro Quebec and creation of the Quebec Pension Plan.
According to our guest speaker, the formula for reviving the fortunes of the Quebec Liberal Party is nothing less than a second Quiet Revolution. Rather than taking a nationalist-light approach, the next Liberal leader needs to revive the "big tent" approach that brought the Liberals much electoral success in the past.
Today, participation rates in elections are falling. This encourages politicians to play to their base by using "triggering issues" to get their voters out to the polls.
Eventually, though, the population will tire of the CAQ government, and the Liberals need to be prepared. According to Maître Heurtel, the Liberals, who not that long ago enjoyed wide support, must unite those who are opposed to the Legault regime and provide an open, big-tent, welcoming alternative to the CAQ. It is possible to protect Quebec's culture and language without trampling on the rights of minorities.
In Heurtel's view, the next Liberal leader must show statesmanship and talk about the "real issues". They must attract a new generation to participate in politics.
The Quiet Revolution saw Quebec's "best and brightest" run for office under the Liberal banner. According to Heurtel, those individuals showed the courage of their convictions by throwing their hats into the ring. It is time for a new generation to do the same.
In his address to the Lord Reading Law Society, David Heurtel called for nothing less than a second Quiet Revolution!
For a full set of pictures from the event, please click here. 
David Ettedgui Awards the La Médaille du Barreau de Montréal to Manny Shacter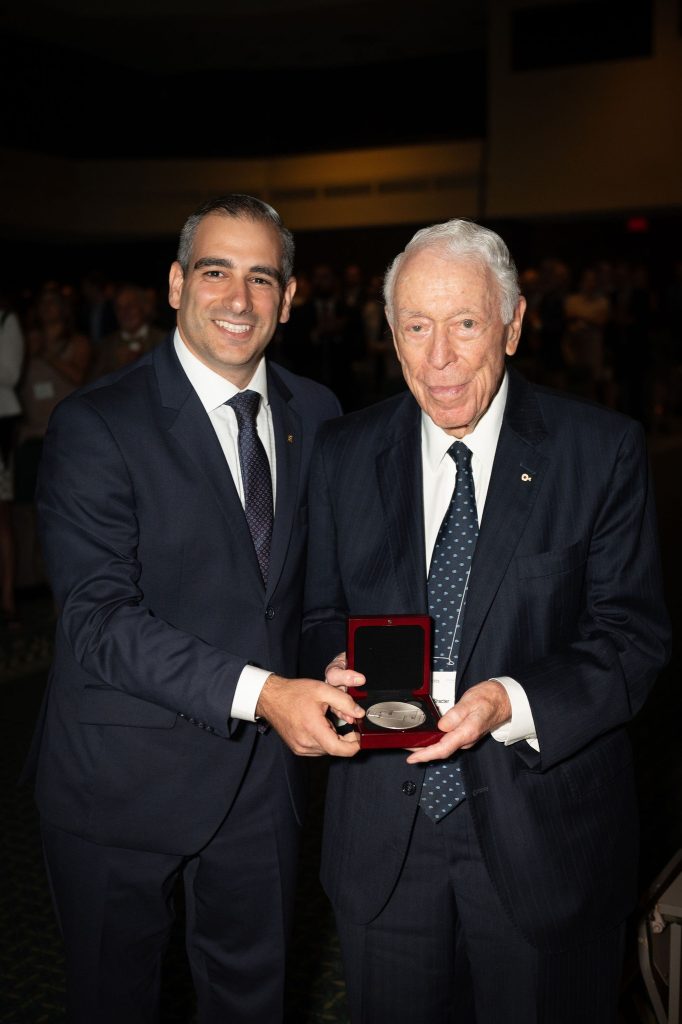 On the occasion of the Rentrée judiciare, Society Past President and current Bâtonnier David Ettedgui awarded Society Past President and dear friend Manuel Shacter, KC, Ad. E.,  the Montreal legal community's highest honour, the Médaille du Barreau de Montréal, in recognition of his lifetime of exceptional contribution to the justice system. We are pleased to reproduce David's remarks from the event:
Me Shacter, Cher Manny.
Félicitations pour tes 75 années de dévouement à la profession juridique !
Félicitations pour tes 75 années à lutter pour la justice et les droits de la personne !
Et félicitations pour tes 75 années à être un pionnier au sein de la communauté juridique de Montréal !
Avant de vous le présenter formellement, je tiens à vous souligner que le choix de Me Shacter comme récipiendaire de ce mérite fut assez facile pour moi en raison de son parcours exceptionnel et sa grande contribution à notre communauté.
En discutant avec certains anciens bâtonniers de Montréal, lors d'une réunion en février dernier, j'ai fait part de mon choix pour ce prix. Sans exception, ou dissidence, mes collègues m'ont appuyé. Et permettez-moi de vous le dire, des anciens bâtonniers qui ont une position unanime sur un dossier, c'est assez rare!
J'ai eu le plaisir de travailler étroitement avec Manny au cours de nos années passées ensemble au conseil de l'Association de droit Lord Reading. À ce jour, Manny participe à toutes leurs réunions et plaide souvent avec passion auprès de ses collègues du conseil pour la défense des droits des minorités.
Manny est depuis longtemps un pionnier au sein de notre communauté juridique.
Il a ouvert la voie au progrès de la représentation équitable des avocats juifs dans la profession. Il a été membre fondateur de l'Association de droit Lord Reading en 1948, a finalement été président de l'Association en 1967 et 1968, et a ensuite été le deuxième Bâtonnier juif de Montréal en 1987-1988.
Au début des années 50, aux côtés de Bosty Mendelsohn et Leo Rosentzveig, Manny a cofondé le cabinet d'avocats aujourd'hui connu sous le nom de McMillan, avec des bureaux d'un bout à l'autre du pays.
Il a établi un précédent juridique au début des années 1960, lorsqu'il a plaidé avec succès contre la censure du livre controversé "Lady Chatterly's Lover", qui avait été interdit pour l'obscénité.
Manny s'est également impliqué dans sa communauté, notamment auprès de la YM-YWHA de Montréal, des Services professionnels juifs, du Conseil canadien des chrétiens et des juifs, et du Congrès juif canadien.
Le sport a joué un rôle important dans la vie de Manny. Pendant ses études à l'Université McGill dans les années 40, il a été membre des équipes de basketball et de football.
Plus tard, il était un skieur passionné, se rendant en Autriche chaque année pendant plus de 55 ans. En fait, cela ne fait que quelques années qu'il 'a arrêté le ski, et je crois savoir qu'il continue de jouer régulièrement au golf.
À l'aube de votre centième anniversaire, nous sommes fiers de souligner votre engagement envers la profession et votre soutien envers la relève. Vous êtes une inspiration pour plusieurs générations.
Manny, Je te souhaite de nombreuses années de santé, de bonheur et de poursuite de la justice.
Félicitations! Congratulations! Mazel tov!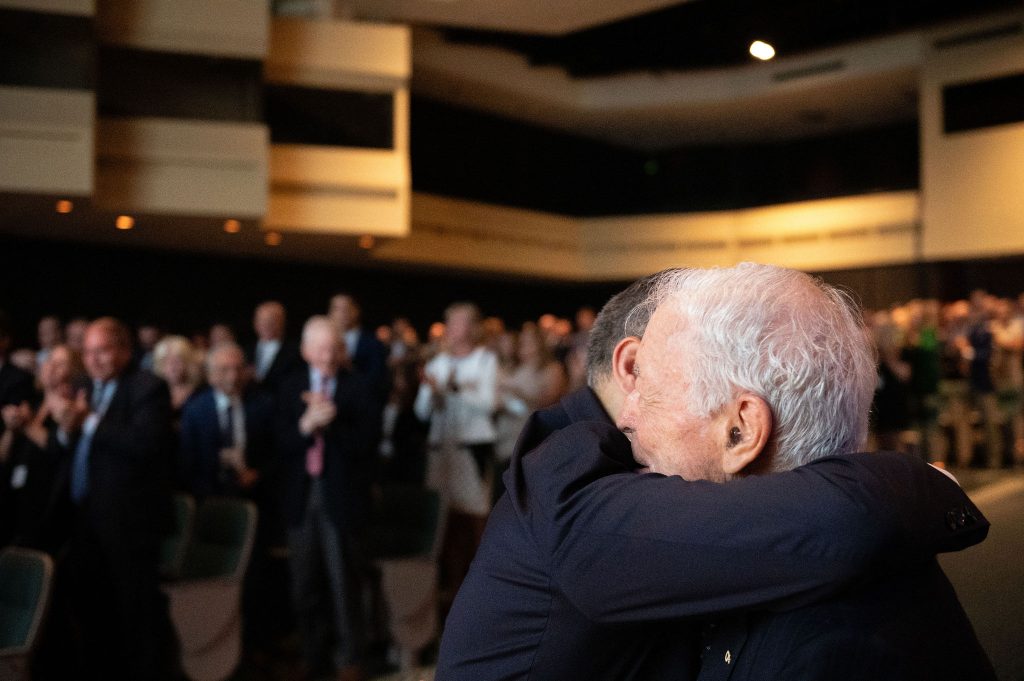 Mazel Tov to Lord Reading Members Reaching an Anniversary at the Barreau!
The Society celebrates our long-standing members who have reached important milestones at the Barreau:
60 years – Edward Druker and Alan M. Stein
50 years – Theodore Goloff, Irving Handleman, Steven Katkin, Naomi Lapin, and Morton Minc
The Society salutes your longevity and your contributions to the legal profession!
Society Humour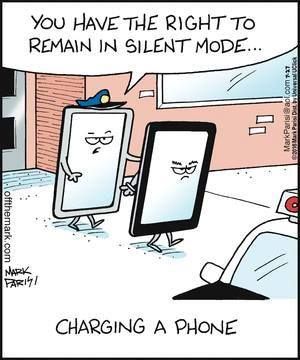 News from the Mishpocha
Mazel Tov
Sincere Condolences
To the family of long-time LRLS member Jacob Woloshen
To Justice Alexander Pless on the loss of his father Dr. Ivan Barry Pless