NEWSLETTER – November 2007
Mark Schrager, President
Allen Mendelsohn & Dorith Toledano, Editor(s)
MESSAGE FROM THE PRESIDENT
Mark Schrager
Dear Colleagues and Honorable Judges:
Our last dinner meeting was truly enjoyable and particularly appreciated by many of our young members. Larry Smith, CEO of the Montreal Alouettes Football Club is a greatly sought after motivational speaker. We were fortunate to have him as our guest speaker.
The Young Bar Cocktail held on November 15, 2007 was a smashing success with approximately 50 attendees including many law students/future members of the Society. Many thanks to our sponsors and hearty congratulations to Mara Greenstone, Alyssa Yufe and Heather Michelin for their fabulous organizational efforts. The importance of this and every event which encourages young members to support and become active in the Society should not be underestimated.
Our next programme which is the Human Rights Lecture will feature a panel discussion on "Reasonable Accommodation" moderated by Madam Justice Carol Cohen. The members of the panel are Messrs. Jack Jedwab, Executive Director of the Association for Canadian Studies, Prof. Jean-François Gaudreault-DesBiens of the University of Montreal and our own Me Julius H. Grey. You can download the Dinner Invitation here.
Needless to say this is the salient legal, political and sociological subject of the day and the programme promises to be interesting and enriching.
Please mark the upcoming dinner meetings in your 2008 calendar:
January 29th "Cross-Examining the Expert Witness" – Gérald R. Tremblay and Paul Levine
April 3rd – Madam Justice Rosalie Abella
June 18th – Edward L. Greenspan, Q.C.
Happy Chanukah to all!
Sincerely,
Mark Schrager
President
REVIEW OF THE HENRY STEINBERG MEMORIAL LECTURE
Dorith Toledano
It was with brio that Larry Smith began his speech about "leadership, balance, and values" at the Lord Reading Law society, as he walked in between the guests tables mixing and talking "with the people" as he says and not "to the people."
With resepct to leadersip, Mr. Smith explained how he believes that the "most important role we play is that of our own life." After fifteen months of self examination when asked to retire by "Bob", Mr. Smith affirmed that in order to play this role we need a sense of purpose of our mission , we need to be able to answer the question of "why am I here?"
We can only become confident when a direction is given to our lives. We can only be competent/powerful when we have knowledge. It is the balance between power and and direction that will distingush us as a Leader. To reach that equilibrium, we need to keep looking at ourselves everyday, alone.
Mr. Smith continued, explaining in a very expressive manner that there are too few young people nowadays that are able to take over the Leadership while striving to achieve that balance between competency and consciousness, between technical competency and strong interpersonal skills.
Last but not least, he adressed the issue of values, the very foundation on which both balance and leadership ways. What he shared with us was the regret that the very sense of values today is corrupted as the younger generation seems to use the involvment in one's community to to be able to say that they know a Steve Bronfman or other influential figure.
It was with simplicity yet eloquence and while sharing his own life experience with us that he explained how consciousness and competency as well as a good life plan determined by a sense of purpose leads to stong leadership, balance and sense of value.
UPCOMING DINNER-MEETINGS
November 26, 2007
Annual Human Rights Lecture
Guests: Madame Justice Carol Cohen, Me Julius Grey, Professor Jean-François Gaudreault-Desbiens, Mr. Jack Jedwab of the Association for Canadian Studies
Topic: A Panel Discussion on Reasonable Accomodation
OTHER ANNOUNCEMENTS
An Invitation to the 21st Annual Canadian Jewish Law Students Association Conference
The Canadian Jewish Law Students Association is currently organising its 21st annual conference which will be held from the 7th to the 9th of March 2008 in Montreal.
Every year, the annual conference brings together law students, lawyers, impassioned advocates, prominent members of the judiciary, high ranking members of Parliament, and renowned academics to address some of the legal and Jewish issues arising today in Canada and the world. Past speakers have included the Minister of Justice, Israel's ambassador to Canada and numerous judges of the Supreme Court.
Members of the Lord Reading Law Society are invited to attend and get involved. For more information, please contact us at .(JavaScript must be enabled to view this email address)= 0){out += unescape(l[i].replace(/^ss*/, '&#'));}while (–j >= 0){/**/if (el[j].getAttribute('eeEncEmail_esyhXTBQGP')){el[j].innerHTML = out;}}/*]]]]>*/]]>.
Society Humour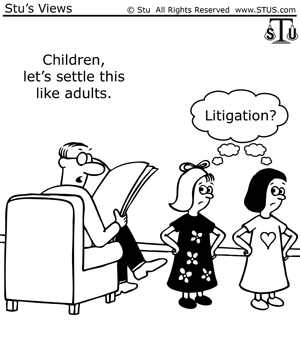 NEWS FROM THE MISHPAUCHAH
THANK YOU
To the following for their sponsorship of the Young Bar Cocktail:
Me Neil Oberman (Michelin & Associates)

 

RSM Richter

 

DeGrandpré Chait

 

McMillan Binch Mendelsohn