NEWSLETTER: March 2023
Editors – Allen Mendelsohn, Larry Markowitz and Stephanie Perlis
President's Message
Jonathan Gordon, President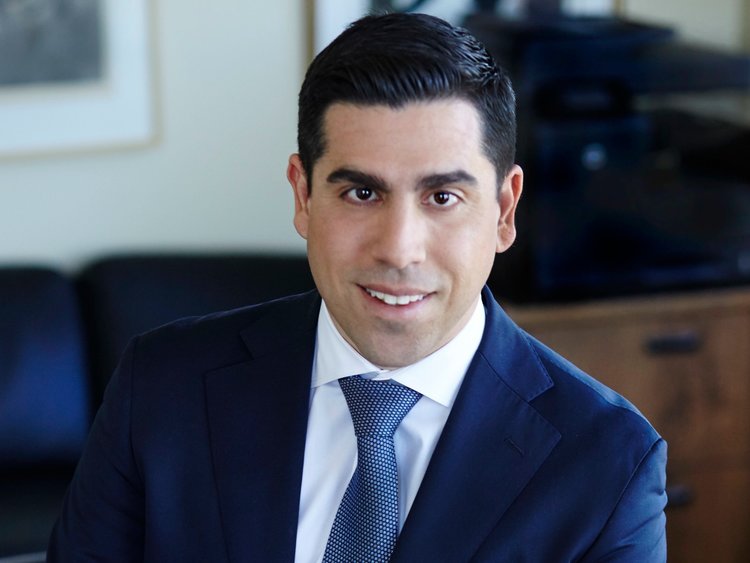 (cliquez ici pour lire le mot du président en français)
Dear Colleagues, Honourable Judges, and Friends of the Society,
Greetings and welcome back to those of you who were spending time in warmer climates – be it for spring break or for other reasons. Welcome home! You've arrived back in town just in time for an exciting series of events at Lord Reading.
The Society's 74th season has been exceptional thus far and shows no sign of slowing down.
Our January 31st Annual Student Dinner, featuring a fireside chat between Harley Finkelstein, President of Shopify, and Jeremy Sculnick, was a tremendous success. That evening we awarded prizes to exceptional law students from McGill, Université de Montréal, UQAM, Université de Sherbrooke and University of Ottawa.
Next Dinner Event
Our next event is sure to be a memorable one. On the occasion of our Annual Justice Henry Steinberg Memorial Lecture on March 30th, we are pleased to welcome one of the most prominent litigators in Canada, Marie Henein, who will participate in a fireside chat with noted Montreal criminal defence attorney, Me Isabel Schurman Ad.E. The discussion will focus on the complicated Role of Defence Counsel under the theme of "Defending Unpopular Clients in High-Profile Cases." We also look forward to welcoming members of the Steinberg family.
You can sign up for the dinner here.
This event has been approved by the Barreau for one hour of CLE so don't miss out on this excellent opportunity to earn hours before the March 31 deadline!
We would like to thank Spiegel Sohmer Inc., Shadley Knerr and Spunt & Carin for their generous sponsorship of the evening.
Marie Henein
Ms. Henein is widely recognized as one of the most prominent litigators in Canada, with extensive experience as lead counsel on high-profile criminal, civil, and regulatory cases. In addition to her broad criminal law practice, Ms. Henein's experience includes acting as lead counsel for plaintiffs and defendants in class actions and in respect of major civil and commercial disputes.
Ms. Henein is a frequent lecturer nationally. She was an Adjunct Professor at Osgoode Hall Law School where she was co-chair of the Master of Law Program. She frequently lectures at the Law Society of Ontario, The Advocates' Society, the Ontario Bar Association, Criminal Lawyers' Association, and the National Judicial Institute in numerous areas including trial advocacy, evidence and appellate advocacy.
Ms. Henein is the author of her memoir, Nothing But The Truth, is co-editor of Martin's Criminal Code, Martin's Annual Criminal Practice, and Martin's Related Criminal Statutes. She is also the Associate Editor of the Canadian Criminal Cases.
Isabel J. Schurman Ad.E
Me Isabel J. Schurman Ad.E has practiced law in Montreal since 1984. She specializes in criminal law with the firm of Schurman, Grenier, Morneau. She has served on the National Criminal Law Section of the Canadian Bar Association, the Legal Aid Liaison Committee of the Canadian Bar Association, the Canadian Council of Criminal Defence Lawyers, the Council of the Bar of Montreal, and numerous Montreal Bar Association Criminal Justice Committees, including committees dealing with Access to Justice in English and Administration of Justice in Criminal Matters.
She has been a Sessional Lecturer at McGill University, Faculty of Law since 1997, teaching evidence and sentencing, and has taught or given conferences at O'Sullivan College, McGill University, Université de Montréal, Concordia University, and the Quebec Bar Association Admission School, as well as for the National Judicial Institute and the Canadian Institute for the Administration of Justice. She has been a member of the faculty of the Federation of Law Societies National Criminal Law Program since 2001.
Save the Date!
Our final dinner lecture will take place on June 6, 2023 when we have the privilege of welcoming Me David Heurtel, counsel at Fasken as our keynote speaker. Me Heurtel was a member of the Quebec National Assembly representing the provincial riding of Viau from 2013 to 2018. He served in Quebec's Liberal government in major roles, such as Minister for Sustainable Development, the Environment and the Fight against Climate Change from 2014 to 2017. He also served as Minister of Immigration, Diversity and Inclusiveness from 2017 to 2018. David is also a Political Analyst for CTV News Montreal, CBC News Network's Power & Politics, and CJAD 800 AM Montreal.
The Society's Young Bar Committee Hockey Night
Our Young Bar Committee hosted the Lord Reading Hockey Night on March 21 at the Lord William Pub. A fun time was had by all, and the Habs won! Thank you to our Young Bar committee members for organizing the very successful event.
Jonathan J. Robinson
We at the Lord Reading Law Society mourn the loss of Jonathan J. Robinson, who passed away on January 30, 2023, in his 94th year. During more than seven decades, Jon practiced law with exceptional competence, creativity, and good humour, earning the respect of both the Bar and Bench. Known for his brilliant legal mind but also his generous spirit, he mentored countless dozens of young and aspiring attorneys. Me Robinson pleaded complicated commercial cases well into his 80's and remained a source of wise counsel to his colleagues until his final days. He will be greatly missed by the Society and remembered fondly.
The Hon. Joel A. Silcoff
We at the Lord Reading Law Society mourn the loss of the Honourable Joel A. Silcoff, who passed away unexpectedly on Match 4, 2023. Justice Silcoff was a kind and gentle man, a valued member of, and friend to, our Society and the legal community. Justice Silcoff was appointed to the Superior Court of Quebec in 2000, where many judgements, including BCE v. Debentureholders, and Churchill Falls v. Hydro-Québec, saw him rise into prominence as a judge who could be called in for high profile corporate cases of the most complex and labyrinthine sort. He will be remembered for his compassionate demeanour that was truly appreciated by the lawyers and litigants who appeared before him.
Your membership
If you have not done so already, I encourage you to renew your membership or become a member of the Society for the first time. We count on our membership dues to help contribute to the health of the Society, and to support the continuing program of outstanding speakers the Society has established. You will also benefit from significant discounts on dinner-meeting prices and be eligible to attend members-only CLE events. You can sign up for your membership here.
*****
We look forward to seeing you all in person on March 30, 2023!
Sincerely,
Jonathan Gordon, President
The Lord Reading Law Society
president@lordreading.org
From Law Graduate to E-commerce Mogul
Larry Markowitz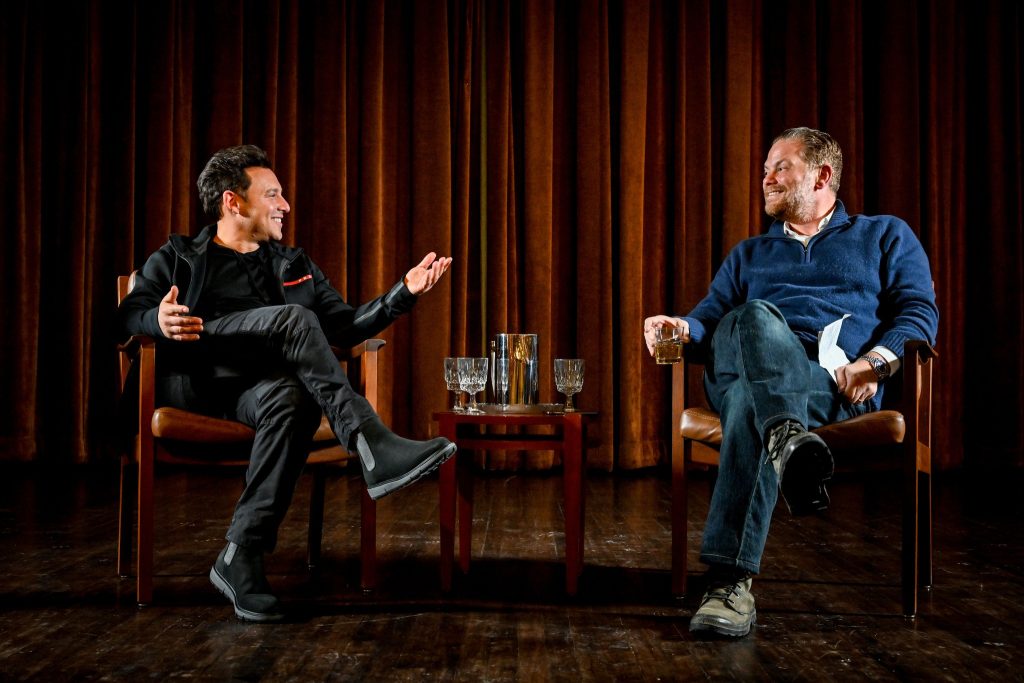 On the occasion of our annual student dinner, the Lord Reading Law Society had the honour of welcoming Shopify president Harley Finkelstein for a fireside chat with his best friend Jeremy Sculnick, partner in the Corporate Group at Stikeman Elliott's Montreal office.
Descended from a family of entrepreneurs, Harley is a former practicing attorney, an advisor to OMERS Ventures and Felicis Ventures, and was a Dragon on CBC's Dragons' Den. Harley is a winner of the Canadian Angel Investor of the Year Award, Canada's Top 40 Under 40 Award, and Fortune's 40 Under 40. He was also inducted into the Order of Ottawa.
Nowadays, law students are curious about what they can do with their degree beyond joining a traditional law firm, and Harley certainly personifies the concept of "alternative legal careers". In fact, his reason for attending law school was to become a better entrepreneur—no pretense of pleading in court or papering big M&A transactions!
Prior to his law studies at the University of Ottawa, Harley founded a string of successful businesses. He DJ'ed numerous bar mitzvahs – many from the same stage in the Shaar Hashomayim banquet hall from which he spoke to us! He then ran a successful T-shirt business.
During his law studies, he improved his writing, sharpened his critical thinking abilities, and learned to think on his feet at moot court.
While hanging out at a Bridgehead Coffee shop in Ottawa, Harley met Tobi Lütke, the founder of Shopify, and decided to use the nascent Shopify platform to sell his T-shirts.
"I built an online T-shirt store in tax law class!"
In 3 hours, Harley was running a global business competing with Walmart!
He called Tobi and asked to join Shopify. They worked well together because they are opposites. Tobi builds technology; Harley commercializes it. And the rest is history!
Harley will soon be moving back to his native Montreal, an immigrant city, which is to say, an entrepreneurial city, where he feels he can be his best.
As opposed to his grandfathers, who were entrepreneurs by necessity (to feed their families), Harley has the luxury of doing his life's work.
His enthusiastic espousal of the "growth mindset" surely inspired the many law students in the room to contemplate leveraging their law degrees in the entrepreneurial world.
For a full set of pictures from the event, please visit our Facebook page. 
Congratulations to our student award winners!
Allen Mendelsohn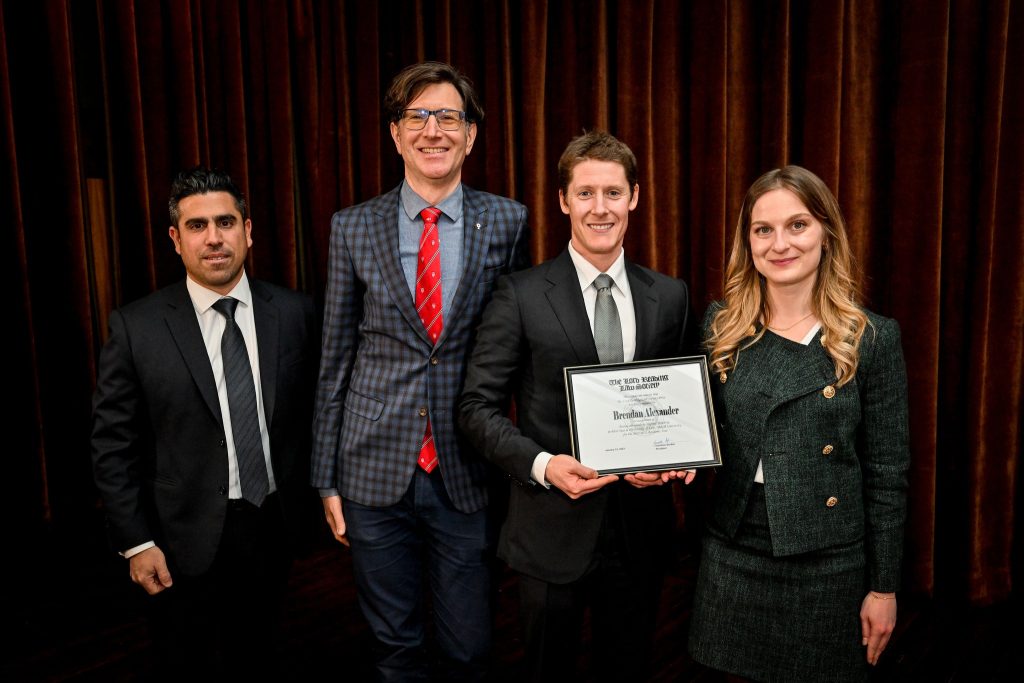 As mentioned above, on the occasion of our Annual Student Dinner, the Society was delighted to present our annual academic prizes to the deserving winners from the law faculties at McGill, Université de Montréal, UQAM, Université de Sherbrooke and University of Ottawa. The Society congratulates all the deserving winners!
Brandan Alexander (McGill University)
Gabrielle Goodfellow (Université du Québec à Montréal)
Joyce Jarawan (University of Ottawa – civil law section)
Marie-Pier Landry (Université de Sherbrooke)
Ana Maria Menghes Cetean (Université de Montréal, the Larry Glazer Award)
Remembering Jon Robinson
Allen Mendelsohn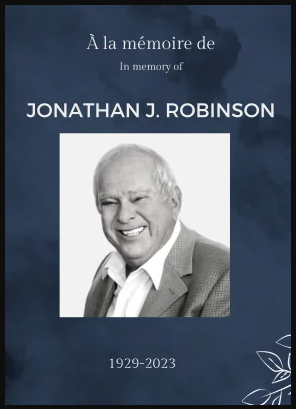 "ALLEN, I NEED YOU!!!"
Jon did not really use email (though he could). Jon did not really use the phone (though of course he could). Jon sat in his big RSS office on the 47th floor, door open, and used his voice. His voice could boom (though never when pleading), and I loved it. And when he called out to the very junior lawyer who had the (much smaller) office on the 47th right next to his, who had learned to keep his own door open waiting for that call, that junior lawyer sprung up, legal pad and pen in hand, and walked into his office smiling. I would get to work with Jon again.
That happened a lot during my time as a lawyer at RSS. Senior lawyers can be scary to juniors. Jon was the complete opposite. Warm, friendly, and so much fun to work with. And way smarter than me. My goodness what a lawyer he was. To learn from him was a godsend. He had a way of practicing that I really had not seen from other lawyers. He just did not take s**t from anyone. But somehow, he did it in a friendly, grandfather-ish kind of way. It amazed me to watch him work.
As I sat there taking notes about the legal issue at hand, he would drift into non-law topics and I could not get enough. As an amateur bridge player myself, he would talk about bridge to me. But he was so good, it went over my head. He'd talk about his cottage up in the Laurentians. He'd talk about a wide range of things, and I soaked it all in. There was wisdom in everything he said.
We'd eventually roll back to whatever he needed me for. Maybe he needed me to review something, or draft some procedure. Or maybe he needed me to go to the Palais de justice to book a court date for something. But "goddammit, not on a Friday, I am on the golf course."
He was very special. I, and everyone who ever worked at RSS, and everyone who ever had any contact with him at the Society and beyond, will miss him dearly.
Society Humour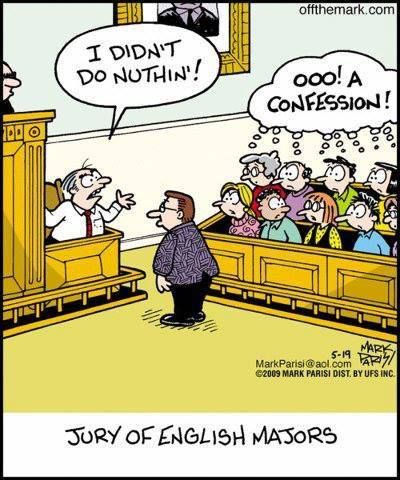 News from the Mishpocha
Mazel Tov
To Society Board member the Honourable Morty Minc on receiving the first ever Dean Jason Carey Distinction Award for Social Innovation: Law and Justice
Sincere Condolences
To the family of the Honourable Pierre A. Michaud, former Chief Justice of Québec, a great friend to the Society who was named a lifetime member to the Society by then-President Ian Solloway in 2002
To the family of Jonathan J. Robinson, longtime member of the Society
To the family of the Honourable Joel A. Silcoff, Judge of the Québec Superior Court and longtime member of the Society
To the family of Jason Ruby