NEWSLETTER: May 2023
Editors – Allen Mendelsohn, Larry Markowitz and Stephanie Perlis
President's Message
Jonathan Gordon, President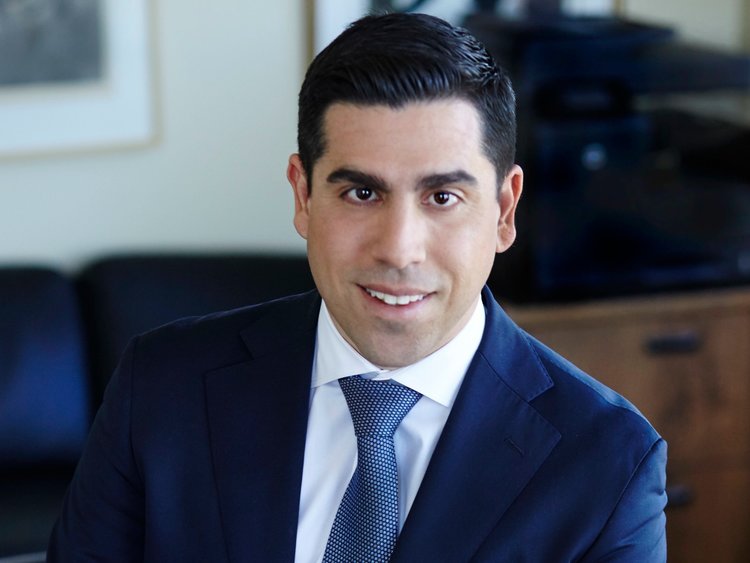 (cliquez ici pour lire le mot du président en français)
Dear Colleagues, Honourable Judges, and Friends of the Society,
As the saying goes…. All great things must come to an end. Our next dinner meeting will be my last as President of the Lord Reading Law Society.
The past year was a busy one for the Society as we finally returned to in-person events following the Covid-19 pandemic. When I assumed my Presidency, I endeavoured to build upon last year's success and uphold the honour and prestige of the Society by arranging for dynamic and interesting guests to speak on topics of importance to us, as advocates.
A brief recap of this year's events is in order.
A year in Review
Alan B. Gold Advocacy Lecture
Our season officially commenced on Thursday, September 29, with our annual Alan B. Gold Advocacy Lecture. On this occasion, we had the pleasure of welcoming Joseph Groia, whose lecture was entitled: The Perils of Incivility: From Bre-X to the LSUC to the SCC.
Mr. Groia recounted his journey from successfully defending his client at the Bre-X Minerals trial to being exonerated by the Supreme Court of Canada after the Law Society of Ontario sanctioned him for his courtroom tactics.
The event was sponsored by Davies and we thank them for their support.
Human Rights Dinner
Our Annual Human Rights Dinner, which is probably the event that stands out the most for me when I reflect on my Presidency, took place on November 16.
On this occasion, the Society welcomed Alexia Korberg, partner in the Litigation Department of Paul Weiss in New York City. Alexia represented Mississippi's last abortion clinic before the U.S. Supreme Court in the Dobbs case, which ultimately and unfortunately overturned SCOTUS' 50-year precedent in Roe v. Wade.
Alexia was interviewed in person by McGill's Dean of Law, Me Robert Leckey, and was bestowed with the Lord Reading Law Society's Human Rights Award.
The event was sponsored by Crowe BGK, IMK, and Devine, Schachter, Polak and we thank them for their support.
Members-only CLE breakfast
Our Members-Only CLE breakfast took place on November 24 at Robinson Sheppard Shapiro.
On this occasion we welcomed Judge David Cameron (J.C.Q.) who addressed our junior members with a lecture entitled: Recovery of small claims, where do I stand? The talk was very well-received by all.
Annual Student Dinner
On January 31st we held our Annual Student Dinner where we welcomed Harley Finkelstein, who is best known as the President of Shopify. Harley was interviewed on stage in a captivating fireside chat by Me Jeremy Sculnick, partner in the Corporate Group at Stikeman Elliott's Montreal office.
As usual, we hosted law students, stagiaires and Barreau students, and presented the Lord Reading Law Society's annual academic prizes to the deserving winners of McGill, Université de Montréal, UQAM, Université de Sherbrooke and University of Ottawa.
The event was sponsored by BLG and Spiegel Sohmer and approved for CLE accreditation.
Young Bar Hockey Night
On March 21, our Young Bar Committee brought back our Annual Hockey Night, which took place on at the Lord William Pub, as junior members and members of the Lord Reading Executive enjoyed a few cocktails and snacks while ostensibly watching the Habs beat Tampa 3-2. A wonderful time was had by all as the young lawyers felt the spirit of Lord Reading's famous camaraderie in an informal atmosphere.
Annual Henry Steinberg Memorial Dinner
On March 30, on the occasion of our Annual Henry Steinberg Memorial Lecture, we were honoured to welcome one of Canada's most prominent litigators, and one of my personal hero's, Marie Henein. Marie participated in a fireside chat with noted Montreal criminal defence attorney, Me Isabel Schurman Ad.E., which focused on the complicated Role of Defence Counsel When Representing Unpopular Clients.
The event was attended by over 200 guests, including several members of the late Justice Steinberg's family. The evening was sponsored by Speigel Sohmer, Shadley Knerr and Spunt & Carin and approved for CLE accreditation.
********
Next Dinner Event
This brings us to our final dinner-event of the season, which will take place on June 6th. On this occasion, the Society is delighted to welcome Me David Heurtel, political pundit and lawyer, who will address the Society with a lecture entitled The inside scoop from the corridors of power. You can register for the dinner here.
Thank you to Fasken, our generous sponsor of the evening. We expect the lecture to be approved for 1 hour of CLE from the Barreau.
*******
Given the above-listed activities and lineup of first-class speakers, it's no wonder that this year's events were so well attended, and the head table at our dinners was regularly graced by leading judges, lawyers, politicians, bar association leaders and academics, further solidifying Lord Reading's prominent place within Quebec's legal landscape.
An Act Respecting the Laicity of the State (Bill 21)
The Society has continued its contestation of Bill 21, An Act Respecting the Laicity of the State. In November 2022, the Society presented oral arguments before the Quebec Court of Appeal. A judgment has yet to be rendered by the Court. We are grateful to our Past President, Ted Goloff, for his tireless efforts in preparing our proceedings, and to our Human Rights Committee for their ongoing support.
*********
Closing Remarks
As this message is one of my final tasks as President, I want to thank all of you for the honour of allowing me to be the President of Lord Reading, an organization that I have always admired. I want to thank all of you for coming to our events and your continued support of Lord Reading.
The success of this association does not happen by accident, but rather by a concerted commitment from the Society's Board, its Past Presidents, its Executive, committee members and volunteers. While there are way too many to mention personally, certain individuals deserve special recognition:
Hershie Frankel, Lara Malewski, Stephanie Perlis, Larry Markowitz and Allen Mendelsohn, as they do every year, work tirelessly to ensure that all our events and day-to-day activities run smoothly.
I am also extremely indebted to immediate Past President Doree Levine, who was a constant source of support and guidance for me over the course of the last year.
The Society's next President will be Robert Steinman who will be sworn in on June 6th. I am confident that under Rob's leadership the Society will be in good hands.
May the Society continue to go from strength to strength!
I look forward to seeing you all in person on June 6!
Sincerely,
Jonathan Gordon, President 2022-23
The Lord Reading Law Society
president@lordreading.org
Defending Unpopular Clients in High-Profile Cases
Larry Markowitz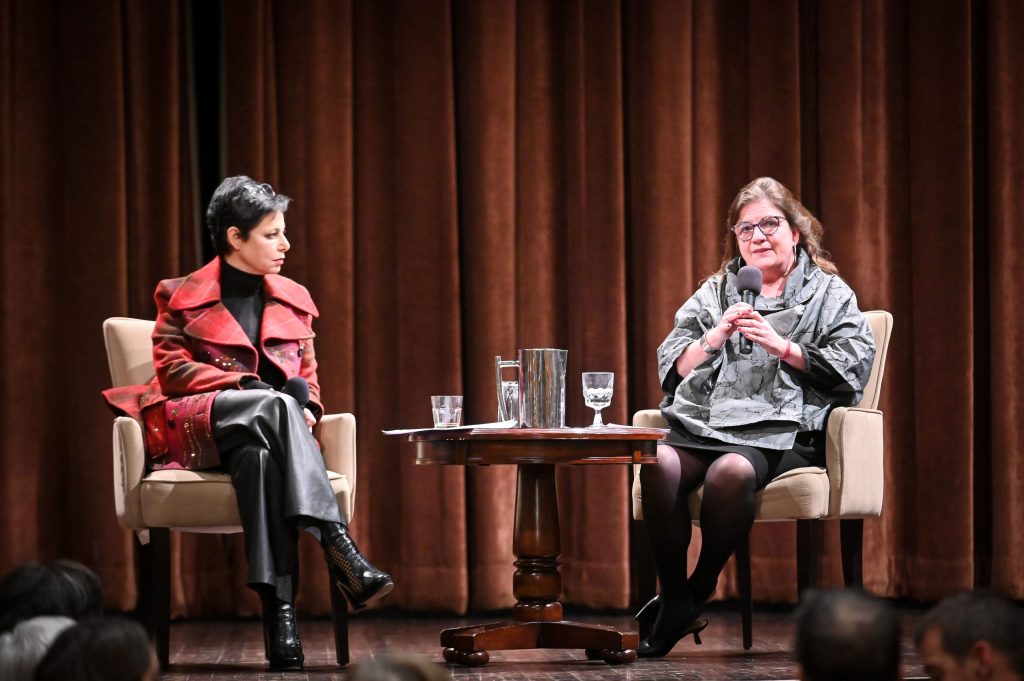 On March 30th, on the occasion of our Annual Justice Henry Steinberg Memorial Lecture, the Lord Reading Law Society was pleased to welcome one of Canada's most prominent criminal defence lawyers, Marie Henein, for a fireside chat with noted Montreal criminal defence attorney, Isabel Schurman. The Lande Hall at the Shaar Hashomayim Synagogue was filled with some of our city's most prominent judges and lawyers.
Our panelists were introduced by the Honourable Carol Cohen, justice of the Superior Court of Quebec.
The Lord Reading audience had the opportunity to listen in on an illuminating discussion of the complicated role of defence counsel, and learn important lessons from one of Canada's leading attorneys.
The first lesson imparted on us was the importance of preparation.
The second lesson was that nearly all defendants in criminal trials are unpopular. However, much like surgeons do not only operate on "popular" patients, representation by defence counsel does not imply an endorsement of the accused.
Rather than weighing a prospective client's popularity, in deciding whether to take the case, Ms. Heinen assesses whether she thinks she could work with them. If the accused wants to "run the show", she won't represent them. She is the experienced lawyer who has litigated numerous criminal trials; the defendant (no matter how much of a recidivist) has had limited exposure to the courtroom. The defence lawyer is a strategist; not a mouthpiece for the accused.
I'm the general; I run the case.
Our esteemed speakers also touched on whether, and when, to address the media in the context of a trial. In the past, arguments were usually reserved for the courtroom. Nowadays, with the influence of social media on public opinion – including the pre-trial opinions of judges and jurors – there may be strategic reasons to grant interviews or make statements to the media. Protecting a client's reputation could justify addressing the media in order to control the narrative. In the court of public opinion, an acquittal at trial does not always re-establish the reputation of the accused.
During the robust question period that followed the fireside chat, Ms. Heinen addressed the often trauma-inducing presentation of evidence in criminal cases. It can take a toll. As she put it, no one is happy to be participating in a criminal trial; there are no happy stories. To cope, she has developed a variety of mechanisms, including a dark sense of humour.
Ms. Heinen also pointed out that she also represents victims of crimes. She does not limit herself to defending alleged perpetrators. Victims are often underprivileged and underrepresented, so she is doing a service to society by ensuring their rights are respected and the crimes from which they suffer are prosecuted.
Finally, Ms. Heinen warned against giving too much credence to Tweets about court cases. The Twittersphere is not curated. Those who Tweet are often unknowledgeable and hide behind anonymous Twitter handles.
Our guest speakers were thanked by former Quebec Chief Justice Nicole Duval Hesler, who pointed out that a lawyer does not necessarily have to like their client. Rather, the role of counsel is to ensure that defendants maintain their right to be represented. After all, that is a core principle underlying our system of justice.
For a full set of pictures from the event, please click here. 
Mazel Tov David Ettedgui!
Allen Mendelsohn
Past President of the Society David Ettedgui has had too exciting a month to bury his accomplishments in our News from the Mishpocha section. On May 10th, David was officially sworn in as bâtonnier of the Bar of Montreal. Everyone at the Society is tremendously proud of David, and we are extremely confident that he will do an incredible job. You can read more about David's plans for the next year in his interview with Droit inc. and his message to the Bar of Montreal.
To top off that accomplishment, on May 24 David and his wife Amanda Singer welcomed their newborn daughter Shira to the world. A hearty mazel tov!
Congratulations David!
Society Humour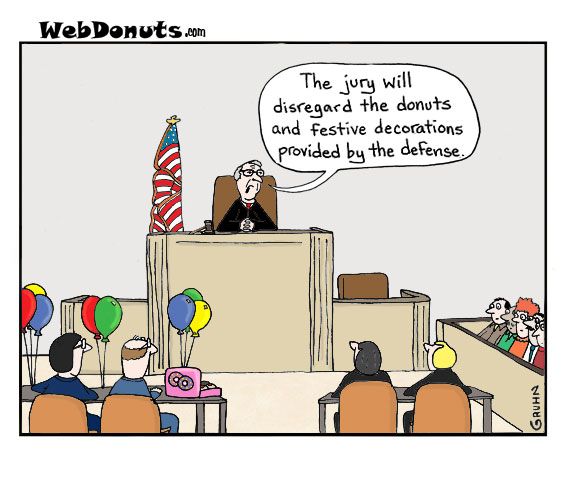 News from the Mishpocha
Mazel Tov
To Society Past President Manny Schachter C.R., Ad. E., who will be awarded the Médaille du Barreau from the Bar of Montreal this fall at the rentrée judiciaire
Sincere Condolences
To Society Board member and Treasurer Matthew Shadley and the entire Shadley family on the loss of longtime Society member Richard E. Shadley
To Society Board member Ryan Sanft and the entire Sanft family on the loss of longtime Society member Arthur Sanft
To the family (including Society Communications Director Allen Mendelsohn) of the Honourable Perry Meyer, Judge of the Québec Superior Court and longtime member of the Society