NEWSLETTER – June 2009
Ronald H. Levy, President
Allen Mendelsohn & Dorith Toledano, Editor(s)
Message from the Outgoing President
Ronald H. Levy


Dear Friends of the Society:ANNUS MIRABILISThis truly has been a wonderful year.  It started with the Society receiving the Bar of Montreal medal for its "remarkable contribution to the cause of justice".  Then Bâtonnier Stephen Schenke, during his presentation at the Rentrée judiciaire, referred to our long-standing tradition of promoting both human rights as well as proportionate representation in the judiciary of members of the Jewish faith.We commenced our evening meetings by celebrating our 60th Anniversary with a Gala organized by Past President Ian Solloway, and whereat Supreme Court Justice Morris Fish delivered the lecture.Over the year, we were privileged to hear presentations from Judge Jean-Louis Beaudoin of the Court of Appeal who regaled us with stories from the perspective of the bench, as well as some personal anecdotes.  On the cusp of Durban II, we heard from Hillel Neuer, Executive Director of UN Watch, an NGO in Geneva, Switzerland who fights on behalf of human rights and exposes the hypocrisy and Kafkaesque nature of the workings of the UN Human Rights Council.  I had the chance to attend the Durban II conference and the Summit on Human Rights, Social Tolerance and Democracy and was able to witness first hand the important work being accomplished by UN Watch.We end this year as we began, with an important guest lecturer.  Newly appointed Minister of Justice and Attorney General Me Kathleen Weil will address us at our last meeting on the topic of access to justice.  A topic which, of course, is of great importance and directly relates to the protection and promotion of human rights.This year also saw the implementation of the continuing legal education ("CLE") requirements of the Bar of Québec.  Once again, the Society was first off the mark and only one day after the commencement of the period when credits could be allocated and earned, our very first lecture was so credited and CLE credits earned by our attending members.This was also a year of innovation.  We introduced the videotaping of one of our lectures and posted it on our website.  Speaking of our website, our statistics show that it is being accessed more and more often and the visibility of the Society is becoming more ubiquitous.Almost all of our meetings this year have been sold out and this augurs well for next year's programme.  I want to recognize the efforts of our programme chairman, Me David Stolow who, along with his committee, were responsible for an amazing series of lectures.I also want to thank my Board for their unfailing support, energy and commitment to the Society.A Society like Lord Reading could not have survived for 60 years without an unending source of committed individuals who are prepared to step forward and assume the reigns.  This year is no different.  I am pleased to recognize our next President, Me Irwin Rudick.  Irwin has been a long-standing supporter of the Society and has been involved at the Director level for numerous years.  He brings wisdom and experience to the role and I wish him every success.It has been a great privilege to represent the Lord Reading Law Society this year and to have assumed the role of President.  I will end my mandate, therefore, as I began it by wishing the Society, all its members and its friends continued success to "one hundred and twenty".Sincerely yours,Ronald H. LevyOutgoing President
Message from the New President
Irwin Rudick


Dear Colleagues and Honourable Judges:The coming year will mark the Society's 61st year, but its first as an incorporated entity.Against the backdrop of Continuing Legal Education, but in keeping with the objects and mission of the Society, we look forward to another year of outstanding programs and initiatives under its auspices.Je suis profondément honoré de ma nomination comme président de l'Association pour la prochaine année et espère pouvoir maintenir les hauts standards de mes distingués prédécesseurs.  Les membres qui formeront le comité exécutif de l'Association seront annoncés au cours de notre prochaine réunion.On behalf of the Society, I extend heartfelt thanks to our immediate past President, Ronald Levy and the Members of the Executive Committee for the superb work carried out by them during the past year.  We will be both inspired and challenged by the standards which they have set.Do not hesitate to contact me at .(JavaScript must be enabled to view this email address)= 0){out += unescape(l[i].replace(/^ss*/, '&#'));}while (–j >= 0){/**/if (el[j].getAttribute('eeEncEmail_LiGNjkqLxt')){el[j].innerHTML = out;}}/*]]]]>*/]]> for any matter of interest or concern to the Society.  Have a serene and tranquil summer!Irwin RudickIncoming President
2009-2010 Executive Announced
Irwin Rudick
With one or perhaps two positions remaining to be filled, as at the date of this submission, I am pleased to announce that the Officers and Members of the Executive of the Lord Reading Law Society for the year 2009-2010 are as follows:
Irwin Rudick – President
David Stolow – First Vice-President and Program Chair
Robin Schiller – Second Vice-President and CLE Certification Chair
Lawrence Glazer – Treasurer
Jonathan Gordon – Recording Secretary
Solomon Katz –Financial Secretary and Liaison Chamber of Notaries
Hershie Frankel & Mara R. Greenstone – Membership Co-Chairs
Allen Mendelsohn – Communications
Mr. Justice Israel Mass – Liaison – Bench
Howard L. Tatner – Liaison – Bar
Frank Schlesinger – Human Rights
Alyssa J. Yufe – Liaison – Young Bar
David R. Franklin & Leon Jedeikin – International Relations
Elliot Lifson – Industry
Morton H. Bessner – Archives
Ronald H. Levy – Immediate Past President
Morris Chaikelson – Executive Director
Barreau Committees Need Members
Ronald H. Levy
Dear Colleagues,
The Barreau is in the process of accepting applications for positions on the "comités statutaires." I strongly encourage you to apply prior to the June 26th deadline. All the information can be found on the Barreau's website.
New Benefits Granted to Members Of The Lord Reading Law Society at The Montefiore Club
The Society and The Montefiore Club are pleased to announce that as per our preferred partnership, you and your law firm can now take advantage of Montefiore services at a very preferential rate in the Club Salons or at location of your choice.
     
For your meetings, seminars, cocktail parties, corporate dinners, staff parties,the exclusive Montefiore Club gives you preferential access to the following services:
– 9 Deluxe meeting and banquet rooms
– Discount of 50% on room rental
– Complimentary high speed wireless Internet
– 15% discount on audio-visual equipment
– Full in-house catering with menus tailored to your taste and budget
Please note that the Club accommodates up to 350 persons in cocktail style and 160 for served meals
– Outside catering services at your office or a location of your choice (Including food, beverages, tables, chairs, cloths, professional service staff, all equipment)
Please note that our outside catering service handles groups from 70 persons up to 700 in cocktail style and 300 for served meals
You can also benefit from our preferential rental rate at the Science Center in Old Montreal, the Museum Just for Laughs and other locations, and get access to over 100 reciprocal Clubs worldwide.
Please contact Jacques Hannaux at (514) 934-0776, cell (514) 995-8766 or .(JavaScript must be enabled to view this email address)= 0){out += unescape(l[i].replace(/^ss*/, '&#'));}while (–j >= 0){/**/if (el[j].getAttribute('eeEncEmail_rGsHBIoaDQ')){el[j].innerHTML = out;}}/*]]]]>*/]]> for more information.
Society Humour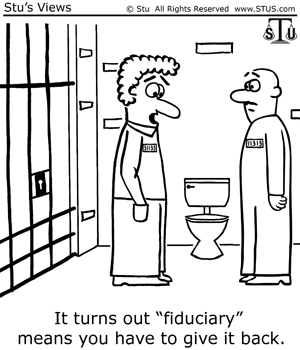 News from the Mishpauchah
Mazel Tov
To Past-President Ian Solloway on the engagement of his daughter Heather
To Frank Schlesinger on the occasion of his daughter's marriage
Thank you
To Boro, Polnicky, Lighter for their sponsorship of the last dinner-meeting