NEWSLETTER: April 2022
Editors – Allen Mendelsohn, Larry Markowitz and Stephanie Perlis
President's Message
Doree Levine, President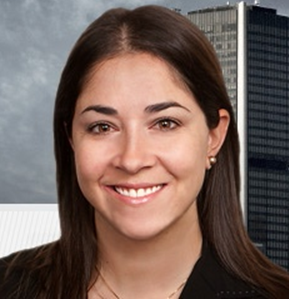 (cliquez ici pour lire le mot de la présidente en français)
Dear Colleagues, Honourable Judges, and Friends of the Society,
I hope this message finds you well. We have a lot to cover this month!
Barreau Elections
I would like to take this opportunity to remind you of the upcoming Barreau du Québec and Barreau de Montréal elections, and urge all those eligible to vote to take note of the following:
1) Barreau du Quebec: Members of the Montreal Bar shall elect 2 Administrators (2-year term) to the Barreau du Québec from among the following four candidates running:
Me Antoine Aylwin
Me Julien Beaulieu
Me Neil Oberman
Me Carole Paré
The voting period begins May 3rd at midnight and ends on May 13 at 4 P.M.
2) Barreau de Montreal: There are 3 Councillor positions available (2-year term) at the Montreal Bar, from among the following 6 people running:
Me Véronique Collard 
Me Brigitte Garceau
Me Caroline Larouche
Me Vanessa O'Connell-Chrétien 
Me Jonathan Pierre-Étienne 
Me Pascale Vigneau
The voting period begins April 25th at 9 A.M. and ends on April 28 at 4 P.M.
I invite each of you to review the candidates' profiles on the Barreau websites (Barreau du Québec and Barreau de Montréal) and to remember to vote. I would also like to offer a hearty congratulations to our incoming executive of the Barreau de Montréal, including the Batonnière, Me Julie Mousseau, and Lord Reading Past President, Me David Ettedgui, First Councilor.
War in Ukraine and our Annual Human Rights Lecture
As we watch from the comfort and safety of our homes, horrific images continue to reveal the atrocities being committed against the Ukrainian people and, in particular, the brutal treatment and executions of innocent civilians. On the occasion of our Annual Human Rights Lecture, we are eager to welcome Professor René Provost, Ad. E, of McGill University's Faculty of Law, an expert in the field of international human rights law, international criminal law and international humanitarian law. Professor Provost's lecture, From Aggression to War Crimes: International Law in the Ukraine Conflict will be followed by a question period. You can sign up for the lecture here. We invite you to submit questions either during the event through the "chat" function or beforehand to info@lordreading.org.
The Lord Reading Law Society condemns the Russian invasion of Ukraine. It is a clear violation of the rule of law and established principals of international justice. As a Society whose founding principles include advocating for and advancing human rights, we join with hundreds of bar associations and law societies world-wide in affirming our support for the basic principles of international law, and for the people of Ukraine.
The Honourable Eva Petras
We at the Lord Reading Law Society mourn the loss of Associate Chief Justice Eva Petras on March 9, 2022. Lawyers appearing before Justice Petras could expect to be challenged, but she ensured that the parties felt they were heard. As Associate Chief Justice, she ensured complex litigation files progressed through the system and more recently helped guide our judicial system through the pandemic, always steadfast in her dedication to the administration of justice. She did so with grace and dignity. You can read more about Justice Petras further below in this newsletter.
An endowment fund has been established in her honour at the Faculty of Law of McGill University. You can donate to the fund here.
The Society's Young Bar Committee
Our Young Bar Committee will be announcing its spring event shortly, to take place in the month of May. Check out our website and social media channels, and keep an eye out for emails in the coming days and weeks for details.
In-person events
Spring is here and I believe we all could use a change of scenery. I continue to closely monitor the ongoing pandemic, and look forward to hopefully announcing an in-person event for June 2022 at which we can welcome summer together!
An early chag pesach sameach to you!
Doree Levine, President
Lord Reading Law Society
Remembering Eva Petras, 1950-2022
Allen Mendelsohn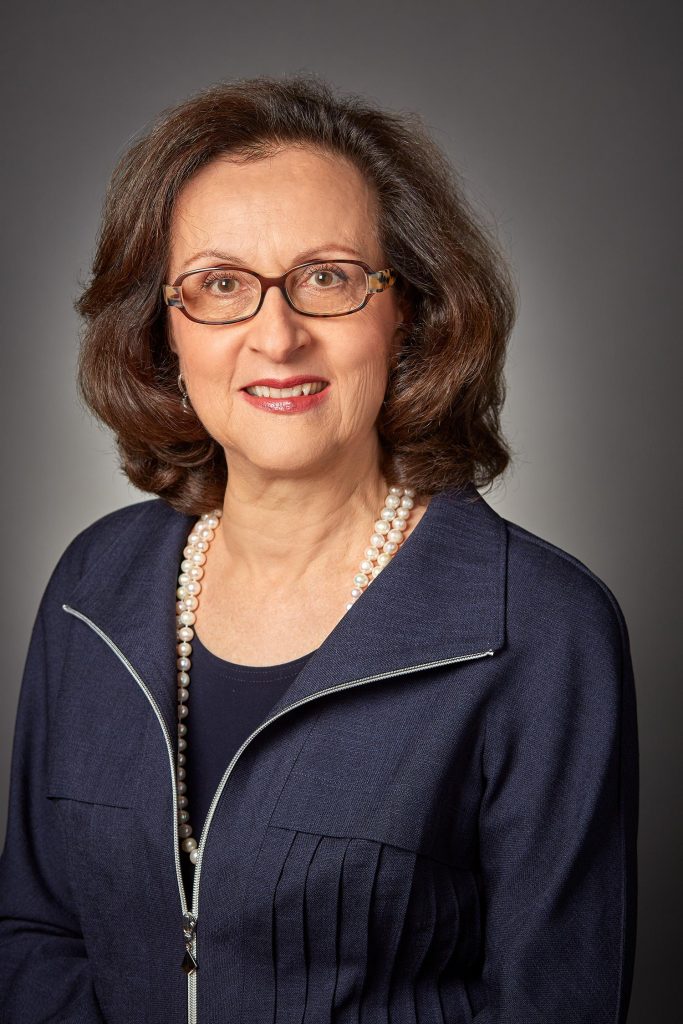 The Society deeply mourns the loss of  the Honourable Eva Petras, Associate Chief Justice of the Superior Court of Quebec, who passed away March 9. Justice Petras was a dear friend and colleague to many generations of Society members. Prior to her nomination to the bench, she was a longstanding member of the Society and served on our Board of Directors. She was a fixture at the Society's events, and her warm smile and demeanour were always welcoming to even the youngest of Lord Reading members, the author of this piece among them.
Justice Petras obtained her B.A from Marianopolis College in 1971 and her law degree from McGill University in 1980. After practicing civil and commercial law, she set up her own practice where she became a sought-after and respected family law specialist. She was appointed to the Superior Court of Quebec in 2006 and was named Associate Chief Justice in 2015. She taught family law at McGill and was an active member of the Quebec, Montreal and Canadian Bar Associations, where she served on many committees. She sat on both the General Council of the Quebec Bar and the Montreal Bar Council, and was active at the Canadian Judicial Council. By all accounts she was a jurist of honour, integrity, and brilliance.
Justice Petras will be missed. As mentioned in the President's Message, an endowment fund has been established in her honour at the Faculty of Law of McGill University. You can donate to the fund here.
Leveraging Your Law Degree for Social Impact
Larry Markowitz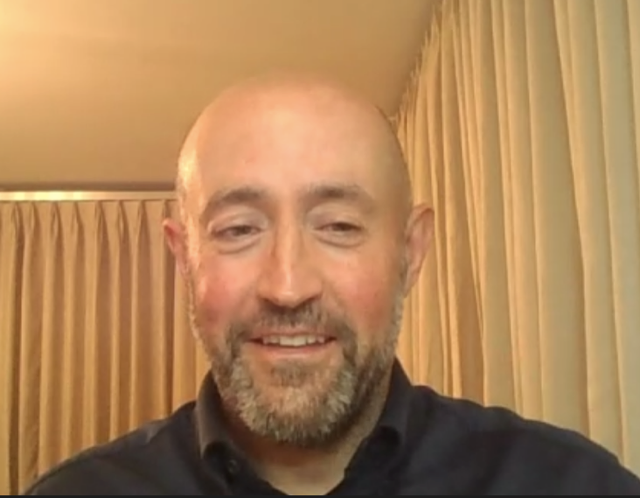 On February 10th, the Lord Reading Law Society hosted its annual student evening, featuring Jay Rosenzweig, entrepreneur, human rights advocate and philanthropist—and graduate of McGill University's Faculty of Law.
In addition to running a successful Toronto-based executive search firm, Mr. Rozenzweig serves as Chair of the Board of the Raoul Wallenberg Centre for Human Rights and is internationally recognized for the annual Rosenzweig Report, which assesses the progress of women at the highest levels of corporate Canada.
Our guest speaker was introduced by Professor Irwin Cotler, Founder and International Chair of the Raoul Wallenberg Centre, former justice minister and past winner of the Lord Reading Law Society's human rights award.
Mr. Rosenzweig began his talk by outlining the themes that have defined his career, namely humility and curiosity. He emphasized for the law students and young lawyers in the audience the importance of remaining a student of life who explores the possibilities that are presented to us by the universe. Many of Mr. Rosenzweig's accomplishments have been the result of his not hesitating to engage with individuals and learn from them.
Twenty years from now you will be more disappointed by the things you didn't do than by the ones you did do. So, throw off the bowlines. Sail away from the safe harbor. Catch the trade winds in your sails. Explore. Dream. Discover.
— (attributed to) Mark Twain
The law deans and law professors in our virtual audience were certainly in agreement when our guest pointed out that, despite the fact he is no longer a practicing lawyer, his law degree continues to come in handy on a daily basis. Whether negotiating cross border investments, employment contracts for the executives he recruits or advocating for human rights in his role as Raoul Wallenberg Chair, having a "legal grounding" is essential.
Despite the time Mr. Rosenzweig consecrates to his many professional activities and personal interests —which also include songwriting and investing in tech start-ups—he remains grounded on a personal level:
Being a husband and father is my Number One role
–Jay Rosenzweig
Mr. Rosenzweig's unconventional career path is a reminder that lawyers can be entrepreneurial and should remain open to whatever serendipitous possibilities present themselves. He recounted a chance encounter with former National Basketball Association star and human rights advocate Dikembe Mutombo that initially led to a last-minute invitation to fly to New York City for dinner and eventually a collaborative relationship that continues to this day.
Mr. Rosenzweig reminded the young lawyers and law students in the audience of the value of seeking constructive feedback and leveraging the lessons learned to seek constant improvement. Each of us progresses along our own path and at our own speed.
Don't compare yourself to others; follow your own path.
–Jay Rosenzweig
In thanking our guest speaker for his inspirational talk, Society past president Greg Azancot, a friend of Mr. Rosenzweig since childhood, described him as having a "heart of gold".
The students and young lawyers present—and probably many of the more seasoned lawyers, as well—were reminded of the importance of leveraging our law degrees in directions that extend beyond the strict parameters of a law firm. Jay Rosenzweig's unique career path is a prime illustration of the doors that a law degree can open!
A set of selected photos from the evening can be found on our Facebook page
Congratulations to our Student Award Winners!
Larry Markowitz and Allen Mendelsohn
Despite once again having to hold our very important Annual Student Dinner in virtual mode, the Society did its best to replicate the collegiality of our in-person gatherings by holding a virtual cocktail hour for law students and veteran lawyers alike prior to the featured talk, by using the Zoom breakout rooms feature. The conversation and drinks flowed, and everyone had a great time!
After the virtual cocktail hour, the Society presented its annual academic prizes to the deserving winners from the law faculties at McGill, Université de Montréal, UQAM, Université de Sherbrooke and University of Ottawa. The Society congratulates all the deserving winners:
Joseph Alexandre Bardawil (University of Ottawa – civil law section)
Éliane Duguay (Université du Québec à Montréal)
Milo Hallak (UUniversity of Ottawa – civil law section)
Andréanne Labonté (Université de Montréal, the Larry Glazer Award)
Rosalie Poulin (Université de Sherbrooke)
Hannah Reardon (McGill University)
The Society looks forward to welcoming you all in person in the not-too-distant future!
Society Humour